Spider Rite of Shrouded Moon 1.0.6 APK + DATA for Android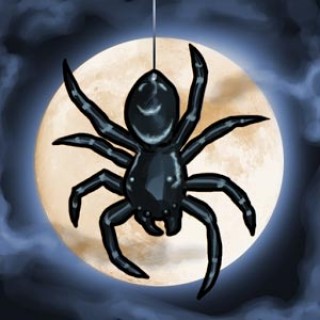 Current Version: 1.0.6

File size: 22 MB | 532 MB

Memorize:

www.ReXdl.com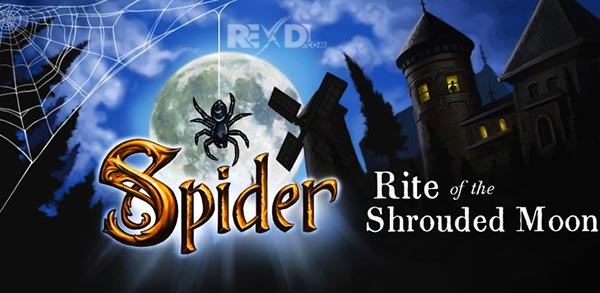 Spider: Rite of the Shrouded Moon is a 2015 puzzle video game developed by Tiger Style. It is the sequel to the multiple award winning 2009 game Spider: The Secret of Bryce Manor.
From the creators of the mobile GAME OF THE YEAR award-winners, Spider: The Secret of Bryce Manor and Waking Mars. Learn more at www.ShroudedMoon.com.
5/5 "MUST BUY… builds an almost impossibly intricate web." -TouchArcade
9/10 "Elegant, clever, subtle, mechanically unusual." -PocketGamer
4.5/5 "One of our favorite games released so far this year. " -Gamezebo
8.5/10 "Incredibly fun web-slinging, insect-catching action" -Destructoid
"The only game you need on your iOS device right now." -IGN Sweden
"A substantial and steely game." -Rock Paper Shotgun
"A new level of interactivity." -Kill Screen Magazine
"A quiet, careful joy." -Kotaku
"A score-chasing arcade game and an ambitious narrative-driven puzzle game in one." -Eurogamer
"Feels leagues better than other games that have attempted similar mechanics." -GameInformer
"Tiger Style are among the most creative game developers working." -PocketTactics
YOU ARE A SPIDER
Spin webs of your own design to trap insects as you explore a mysterious abandoned mansion. Learn the truth about what happened there and leave the place covered in cobwebs.
REAL TIME, REAL WEATHER
Once the sun sets outside your window, it becomes night in the game. When it rains in real life, the rain also falls on Blackbird Estate. Solve cryptic puzzles using the weather and the moon, and encounter rare and beautiful insects that only come out at night. Prepare to be immersed as never before by this unique connection between game and real world.
A STORY OF SPIDER PROPORTIONS
An estate built by a secret society for a mysterious purpose. A mad inventor, a brave child, and an adventurer of the high seas. Discover hidden passages and decode secret messages. Slip under floorboards, through keyholes, and up to the rooftops for a spider's perspective on this dramatic tale told without words.
HOURS & MONTHS OF UNIQUE GAMEPLAY
Master your web crafting skills with a combination of action and planning. Learn the tricks of dozens of dynamic insects and trap them in your webs before you run out of silk. Explore Blackbird Estate's 30 levels, each of which can be played in day or night, rain or shine,
each a new combination of gameplay, secrets and collectibles.
CHALLENGE AND DEPTH
Compete with your friends on Google Play to conquer 30 per-level leaderboards, each requiring a unique strategy. Explore every corner of the estate by rain and moonlight to discover the most rare insects and buried secrets. Unlock 48 achievements and solve 7 enigmatic puzzles with a combination of skill, reflexes, and dedication.
ATMOSPHERIC AUDIO & SOUNDTRACK
Hours of music from fantastic indie musicians, with tracks remixed for your Day and Night exploration, and a breathtaking audio landscape from world class sound designers.
FROM AN AWARD-WINNING STUDIO
Tiger Style brought you Waking Mars (2012) and Spider: The Secret of Bryce Manor (2009), both premium mobile Games of the Year.
Follow us at:
facebook.com/TigerStyleGames
twitter.com/tigerstylegames
www.tigerstylegames.com
COMPATIBILITY
For more video, reviews, and gameplay hints, visit
www.ShroudedMoon.com