SoundSeeder Music Player Premium 2.0.1 Apk for Android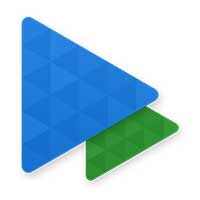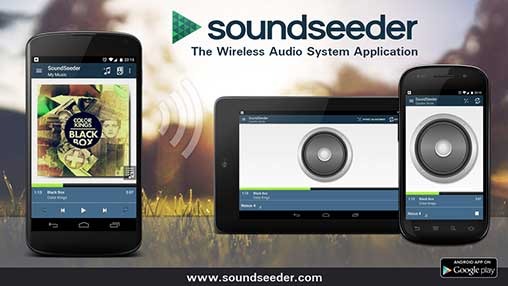 SoundSeeder streams your music to additional devices and turns them into wireless speakers, to play your music louder or to share it with your friends.
All connected devices (Android, Windows, Linux, Raspberry Pi, …) play the music in sync as one large sound system.
• Stream your music at home or on your party to multiple devices in different rooms. (Multi room audio system)
• Listen to the same music with your friends while doing sports, in the park or even start a silent disco party. Simply connect your phones via "Wi-Fi direct" or start the portable hotspot if no WiFi is available.
• Free speaker application for Android, Windows and Linux (Raspberry Pi) available (http://soundseeder.com/downloads)
• Remote control playback and volume of all speakers
• 25.000+ Online Radio Stations included, powered by Dirble.com
• UPnP/DLNA browser included
• Google Music support
• Like Samsung "Group Play" ™, Sonos ™ or Play-Fi ™ for everyone
The free version of SoundSeederis limited to max 2 speaker connections, for up to 15 minutes.
To connect SoundSeeder to further devices or for longer than 15 minutes, upgrade SoundSeeder via an InApp purchase.
Supported Media Formats
– mp3, mp4, m4a, aac, 3gp, ogg, flac (depends on your device / android version)
Please note:
SoundSeeder requires a fast and solid WiFi connection.
To ensure the best performance check our FAQs:
If you have any questions or issues please send us a short description of your problem, the model name of the affected android device and the installed android version to
[email protected] or visit http://soundseeder.com/support
WHAT'S NEW
SoundSeeder V2.0.1:
Fix: Brand specific bugfixes (Huawei, Lenovo & Xiaomi)
Fix: Memory comsumption reduced
Fix: several minor bugs fixed
Change: "Record Audio" permission not required for app start anymore
SoundSeeder V2.0.0:
New: Completely redesigned user interface
New: Improved usability, connectivity and error handling
New: Material Design
New: Day and Night Theme support
New: Full Android Wear support
New: DLNA browser improved
and much more…
Have fun!