Smash Kingdom MOD APK 1.7.3 (Unlimited Money) Android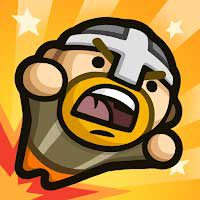 Current Version: 1.7.3

File size: 108 MB | 110 MB

Memorize:

www.ReXdl.com
Online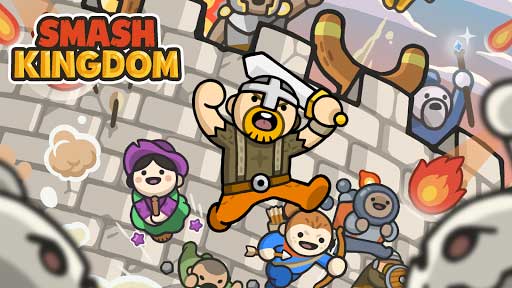 The kingdom is under attack!
Vicious monsters are trying to destroy the peace of Smash Kingdom.
The knights of the kingdom are all on vacation!
You are the only one that can protect the kingdom from the monsters!
Smash Kingdom is not just a simple deck-building battle game!
Smash Kingdom is a new type of strategy game that combines card collection with real-time billiard physics.
Stop the surging enemies pouring out of the portal, obtain trophies, and unlock new arenas to collect a variety of mercenaries and magic.
All of this is possible with a simple slingshot action!
Features
▶ NEW UPDATE! Compete with other users at the PvP arena!
Tired of fighting monsters? Head to the PvP Arena!
Test your skills and strategies by battling with others.
▶ Easy, simple, and yet thrilling, real-time slingshot battles with Billiard Physics!
Pull back and fling the mercenaries and magic on the launch pad to launch them towards the field.
Turn the tables by adjusting the launch angle and timing, based on your tactics.
▶Organize your own card deck! The best strategy is…?
There are mercenaries with various abilities in Smash Kingdom.
When hitting enemies, some continue to attack while others clash with their allies to recover health.
Be the 'Best Mercenary Captain'. Find, upgrade, and organize a variety of mercenaries and cards to form an invincible army!
The kingdom can only achieve victory through your masterful strategies!
▶ Defense or Offense? Play your way!
The basic objective is to destroy the Monster Portal, but you can also achieve victory by defending your fortress.
It's up to you whether to aggressively attack the Monster Portal, or to defend the fortress.
▶Over five arenas with various monsters
Collecting trophies will unlock arenas with more challenging monsters.
Each of these monsters battle in a specific way. No matter how strong they seem, they always have a weakness.
Plan out strategies to defeat the strongest monsters and claim victory!
▶Improve your strategies with a variety of artifacts!
Artifacts are treasures with special abilities.
Rather than just leveling up cards, obtain and enchant artifacts to upgrade your strategies.
You will easily achieve victory if you obtain artifacts with the right chemistry!
▶ (Upcoming Updates) Test your strategies through various Challenge modes!
Prove your worth and redeem special rewards in Challenge modes.
A special, all-new mode is under development!
▶ (Upcoming Updates) Cooperate with other users to defend the fortress!
Struggling to protect the kingdom alone? Team up with other users.
A co-op defense mode using respective card decks to defend the fortress is under development!
Guidelines
▶This casual action game is free-to-play and doesn't require extra payment.
However, in-game purchases are available in case you want to level up quickly or obtain certain items immediately.
You can still obtain enough cards for free, so feel free to enjoy the game!
▶This casual action game requires internet connection for stable gaming.
No additional downloads are needed after the initial download.
Download the game and participate in a thrilling slingshot action battle!
Check out our other exciting games
https://play.google.com/store/apps/dev?id=741096848095791985
Inquiries
If you have any questions, or ideas that can help improve the game, please send your comments to [email protected].
To become ever better, Smash Kingdom will always listen to you.
WHAT'S NEW