Smart Tools Pro -All in One 1.0.IN Apk for Android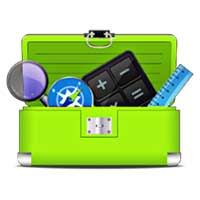 Smart Tools pro is the best smart tools app offers more than 24 cool smart tools like Torch Light, QR Code Scanner, Smart Protractor, Unit Converter, Compass, Stopwatch, Speedometer, Scientific Calculator, Notes and Checklist, Sound Meter, vibrometer,h.r monitor,metronome,abacus,tracker,and many more smart tools for Your Daily usages…
Smart Tools Pro includes below super cool tools with beautiful design in all in one smart tools pro app.
1, Smart Torch Light – Turns your smart phone LED flash to super bright flashlight.
2, QR Code and Barcode Scanner – Fastest and smartest QR and Barcodes reader on products on barcodes containing urls, contact information and more.
3, Scientific Calculator – Best Scientific Calculator provides basic and advanced scientific and mathematical functions with full screen.
4, Smart Protractor – Simple, easy to use soft protractor helps you to measure quick angle and slope measurement.
5, Unit Converter – A simple and easy to use unit converter helps to convert length, mass, speed, volume, area, temperature, pressure, time, digital storage and force.
6, Compass – Accurate and Precise professional compass with elegant design.
7, Magnetometer – Magnet Detector is a powerful tool to detect ferrous metals and magnets.
8, Altimeter – Real time animated altitude finding tool as well as a Barometer calculating the Barometric Pressure through GPS and sensor in the device.
9, Lux Meter – Handy tool for all the smart phone, it detects the Light Intensity for the different workstations.
10, Speedometer – Turns your phone into a digital speedometer and an odometer.
11, Color Detector – Color Detector is a useful tool to grab colors via camera of your smart phone
12, Notes and Checklist – Simple Notes and Checklist is an great TODO editor with reminders option.
13, Stopwatch – A simple stopwatch with start, stop and reset functionality.
14, Magnifier – The best magnifying glass with Flashlight with autofocus.
15, Smart Ruler – Measure the length of any object by providing the reference length.
16,CPU Information – Shows information about your phone, like CPU, system, device, battery, and sensor.
And other 9 Tools …