Simply Clean (Clean & Boost) Pro 1.2.3 Apk Unlocked for Android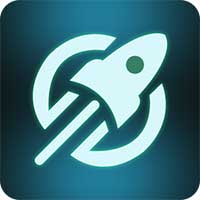 Simply Clean (Clean & Boost)

Pro

1.2.3 Apk

Unlocked

for Android
There are many trash cleaner and phone optimisers apps in Android world but they are all either heavyweight, way too complicated, sending user behaviour data to backend server or even lying about clean result. Customers simply just want to have a green and clean app that is lightweight and focuses on what it is supposed to.
Simply Cleaner (Boost and Clean) is the only one that combines multiple optimisation tools in one and has a footprint of less than 5MB. It offers no less than 10 different optimisation tools to optimise your phone and it does that brilliantly without any backend support.
With this phone optimiser tool, you can easily boost your Android device, as well as keep it clean of trash files and other useless junk items or change privacy settings to delete your history. All within two taps, you don't need anything else.
In addition to the main features of boost and cleaning, Simply Cleaner helps you make the most of your device by adding other useful tools like App Backup, App Uninstall, APK Install and AdWare Scan, System information as well as a File manager feature to keep your data organised.
Simply Cleaner is a sharp, lightweight cleaner app that is extremely simple to use and provides great results. In a matter of seconds, your phone will be cleaner and faster and you'll feel like it simply works better.
Main app features include:
◆ Phone Boost – Free up memory to boost Android phone, improve device performance and save battery.
◆ App Hibernate – Put app into hibernated status to save battery.
◆ Storage Cleaner – Analyse app's cache and residual files. Delete cache and junk files to free up storage, claim hundred of megabytes from phone internal storage and SD card.
◆ Privacy Eraser – Clean privacy history of call logs, native browser, Google search, Google play, download manager and more.
◆ AdWare Scan – Scans and removes AdWare.
◆ App Uninstall – Browse and uninstall apps more easily and quickly.
◆ App Backup – Backup your important apps as APK files in phone storage.
◆ APK Install – Install apps from your backup or downloaded APK files.
◆ App Move – Provide quick overview of apps that can be moved to SD card, optimise phone internal storage.
◆ Data Usage Traffic Monitoring – Monitor your mobile and Wi-Fi data traffic.
◆ File Manager – A dedicated file manager tools that provides all files operation and some other support features.
◆ System Information – Provide real time information of hardware component and software of your Android device.
Simply Cleaner requires some sensitive permissions to fulfil its capabilities. None of these permissions will be used beyond the scope of Simply Cleaner's claimed features.
Internet – Used in loading Ads (We need ads to survive).
Write External Storage – Analyse storage and perform junk and residual files clean. Also required for file manager tool.
Install/Uninstall Shortcut – Create shortcut for tools like App Manager, File Manager, System information, etc.
Read Phone State – Used in system information to display telephony data including device ID and SIM card data.
Coarse Location – Used in system information to display radio signal strength.
Camera – Used in system information to display camera specification like resolution, etc.
Read/Write Call Log – Read count of missed, incoming and outgoing calls, delete call logs.

If you like this phone optimiser tool and would also want to catch latest product update and news, please follow developer's social media account:
♥ Twitter: https://twitter.com/saquer0716
♥ Google+: https://plus.google.com/100162374001113169687
WHAT'S NEW
1. Fixed some bugs
2. Added privacy policy to explain how permissions are used in this app.