Shootero MOD APK 1.4.15 (Unlimited Money) Android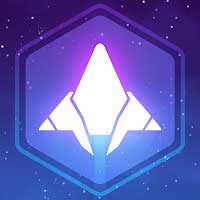 Offline
Shooter Heroes, here comes the perfect combo of shoot 'em up and rogue-lite game-play! Let's enter the space battle to pursue your biggest dream – to conquer the galaxy!
If you are a big fan of arcade shooting game like galaga shooter with the new modern combat, and want to try new galaxy games, so Shootero is a perfect game for you. With classic free space games genre designed in a new concept of infamous archer games lately, Shootero puts you on fire with infinity rogue lite space shooting.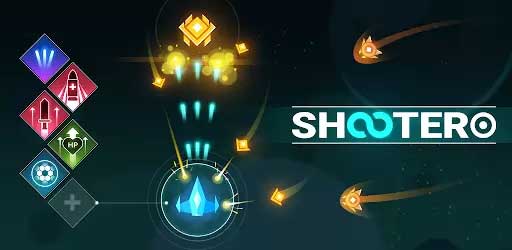 *Game Features
Win crazy air combats against brutal galaga enemies and traps of distinct movement patterns and attack modes in this shooter game. Your screen will become your battlefield; intense missiles, lasers, bullets will be covering it all over.
*Build your strategy
Choose your favorite bullet pattern and build it up during your play time. More than 50 different skills to add to your spaceship empowers you to customize your strategic battle
*Infinite Repeatability
Tons of x-factors will make their impact in the aerial battles, thus making every run of your game unique. You can rapidly challenge the levels over and over again while experimenting for the best combinations of skills to advance in your space adventure!
WHAT'S NEW