Run the Beat 1.0.1 (Full Paid) Apk + Obb Data for Android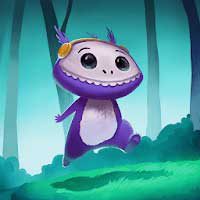 Current Version: 1.0.1

File size: 63 MB + 244 MB

Memorize:

www.ReXdl.com
Offline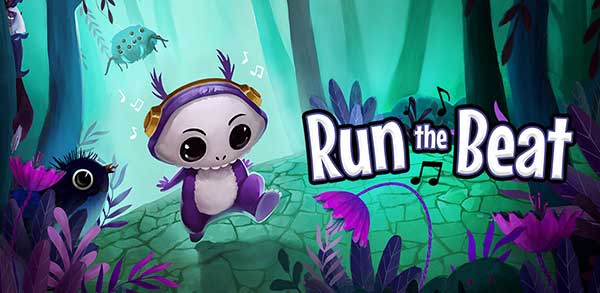 Run the Beat is an arcade game, an absorbing music platformer with an entirely new approach to the use of music in a game.
Run the Beat is a mobile, 2D music platformer, where the player synchronizes his actions with background music, thanks to which he is able to omit and overcome any obstacles and opponents that appear on his way.
The player is fine when he follows the music. No one has ever done this before!
We have created our own music specifically for the game. It is composed so that all instruments give the player a "hint" about when he should perform specific actions. In our 2D music platformer, we control a hero, guided by background music.
You can choose between two different modes in the game:
– Chill Mode
In this mode you can take the game as a platformer, no indicators will be shown during playing, and you will find all your correct actions are on rhythms exactly.
– Arcade Mode
In this mode you will see different indicators coming as you run forward. Try your best to hit while they are just under Noty to make perfect hits, and then make a perfect combo for the whole song to get the highest score in ranking.
If you are looking for a great 2D music platformer, that is bound to make your time pleasant and kill boredom, download Run the beat.
Specially for you, we have created the character of Noty. He is a super nice figure, that is the storyline axis of our arcade adventure game.
Features:
Out of the box gameplay
Beautiful graphics.
Two engaging gameplay modes: chill and arcade
Checkpoints, that will allow you to revive
Collectable golden coins and keys that allow you to buy stuff
Hand-drawn levels,
Dedicated music, that stays in your head and adds a specific vibe to the game; it combines original pieces and world best-known hits
the finish line is in line with the idea of "easy to play, hard to master"
Great and varying difficulty levels full of obstacles and traps
Difficulty levels (easy, normal, hard, very hard and mayhem)
Caribbean pirate or 007 agent outfits available for dressing Noty
Run the Beat is an arcade adventure game with multiple levels, that will take you to a world where you'll have to overcome and destroy obstacles and get past them by jumping and making dodges. You will also have to use Noty's supernatural power that will allow you to invisibly move directly through obstacles.
The perfect game for boredom. Run the Beat will require great agility, orientation and reflex. Check your reflex and sense of rhythm. Run, jump, overcome obstacles and traps. Move through boards and levels.
To engage the player even more, we have created a system of points, that the player collects moving through subsequent stages to higher-difficulty levels, buying outfits and equipment for Noty and taking part in events inside the game. Run the Beat is great fun for hours.
Run the Beat is a great game for boredom and a "run and jump" entertainment for dozens of fun hours.
During gameplay, you will explore two-dimensional boards, do acrobatics, avoid and destroy obstacles on your way. All this activity will have to be performed in proper rhythm and pace.
We create a rank based on the collected points. Even better – the point limit is infinite!
Run, collect and beat records in our arcade adventure game! If you like to play arcade games and are looking for an arcade game based around collecting coins, jumping and avoiding obstacles, you've come to the right place!
Run the Beat is guaranteed fun and a great way for boredom for players of all ages.
WHAT'S NEW