Rolling Yarn 0.1.108 Apk Mod Coins Android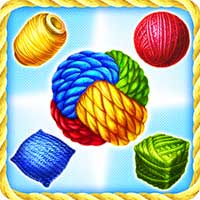 Rolling

Yarn
0.1.108
Apk Mod Coins Android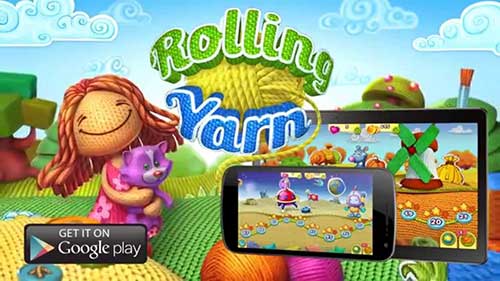 Help Holly find her missing kitten! Solve fun match-three puzzles, travel through the magical land of Yarnia and meet captivating characters!
Holly had never been outside her little town until her mischievous kitten got into the balls of yarn and chased after them as they rolled away. Who knows what adventures and dangers lie in her way? The brave young girl found the courage to set off on this perilous journey and, come what may, find her little friend…
In the game:
New gameplay!
Hundreds of compelling levels!
Possibility to play with friends
Tons of original locations
Gorgeous effects
1000 fluttering bowterflies
"Rolling Yarn" is a match-three game with a warm woolly feel! The game is absolutely free to play. You can pass every level of the game without spending extra money. If you want to play another way, you can extra lives, moves and bonus bundles. Invite friends to the game and you can help each other out with keys and lives.
Help our handstitched heroine through this exciting rolling yarn! Good luck out there!
WHAT'S NEW
Small bugfixes and performance improvements
Mod:
Infinite Coins
Lives Increase Instead of Decrease
Infinite Boosters
Infinite Moves
Level End Moves 100