RISK: Global Domination 3.12.1 (Full) Apk + Mod Android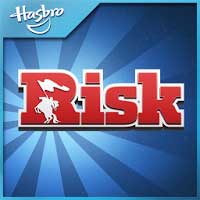 Offline

&

Online

NOW WITH FULL ONLINE MULTIPLAYER AND MATCHMAKING!

Everybody wants to rule the world! Now you can, with a new way to play the classic game of RISK. Play on your TV with Chromecast for the ultimate living room experience or take the battle online with Global Domination mode (must be over 13). Defend your territories, draft troops, and launch attacks for the ultimate conquest against friends, family, and foes. Try the game for free or unlock for unlimited mobile play!
NEW GLOBAL DOMINATION MODE
• Join or host battles against new opponents online
• Use Automatch mode to be pitted up against players of similar rank online
• Climb leaderboards & rank up to Grandmaster
• Additional achievements to earn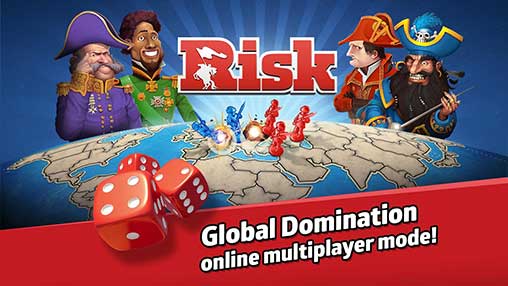 FEATURES
• Multiple game modes available: Global Domination online, Play Friends online, Single Player, and Pass & Play
• Up to 6 players/AIs can battle for world domination
• 4 difficulty settings for rookies and veterans
• Authentic rules – it's the RISK you know and love
• Easily add friends and send challenges
• Guided tutorial mode and in-game help
• Critical game stats and achievements
• Multiple maps* and beautiful graphics
• Fun animated avatars
• Send secret alliance or coordinated attack requests to your fellow generals
• Send emojis to express your wrath or glee as you conquer your opponents
PLAY ON THE BIG SCREEN WITH CHROMECAST
• Connect to your TV with Chromecast and use your tablet or smartphone to control the action
• Chromecast device & network connection required for Play on TV mode
• Each player must have the RISK: Big Screen Edition app installed on their device
*extra maps and player avatars available for an additional cost
The app will request the following permissions on Android 6.0+:
Request Message: Allow ​*RISK*​ to access your contacts?
Purpose: required if you want to sign in with Facebook or Google Play
Request Message: Allow ​*RISK*​ to access photos, media and files on your device?
Purpose: to store your player avatar image
Chromecast is a trademark of Google Inc.
RISK is a trademark of Hasbro. © 2016 Hasbro. All Rights Reserved.
WHAT'S NEW
HOTFIX
[WHAT'S NEW]
PORTALS:
A new game mode for Premium players:
Two ways to play: Stable and Unstable portals
RANKING CHANGES:
Ranking split: 1v1 and FFA
Rank points visibility
Rank decay
UI UPDATE
New home and settings screens
OTHER
New Battle Points levels and rewards
Neutral AI inactivity behavior
New dice
BUG FIXES
Dice mode will now automatically reset to blitz after every turn
Fixed arrow keys now able to change draft numbers
…and more!