Rescue Quest 1.4.0 Apk for Android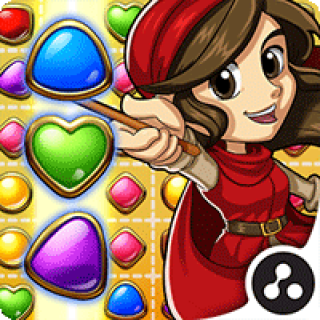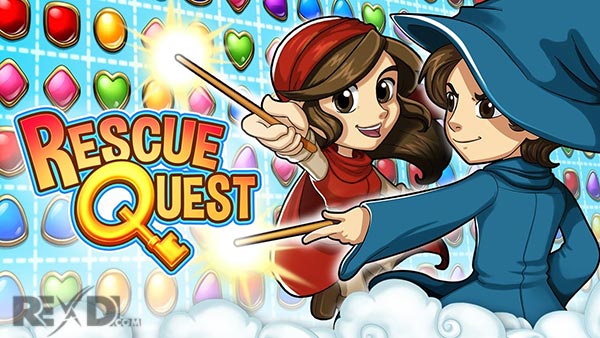 Match gems to help Boom and Zap cast a path through an enchanting adventure.
You may restrict in-app purchasing using your device settings.
Join two wizard apprentices on an epic quest by matching gems and casting magical spells to help rescue the captured spritelings from a malevolent sorcerer. Journey through imp-infested forests and snow-capped peaks, completing quests, slaying bosses, and unlock new abilities along the way.
With the aid of Master Turnspell, discover stunning combo spells and summon incredible powers and magical creatures to defeat powerful foes in your way.
There's no need to take on this quest alone. Play with friends using the magic of Facebook to continue your adventure on another device, share lives, and see who can get the highest score.
Make haste and join Boom and Zap on their spellbinding quest today!
An puzzle adventure filled with magic and wizardry!
Gem-matching fun with a charmed twist
Over 100 levels of spellbinding fun and tons of quests
Use spells, summons, and magical tokens to clear gems in your path
Imps, spiders, yetis, and more troublesome foes to defeat
Explore an epic world filled with enchanted forests and epic castles
Sync with Facebook share high scores, lives, and continue your progress on another device.
Over 50 achievements for seasoned wizards to unlock
Visit the Chillingo room on the App Store to see more of our great games: appstore.com/chillingo
Important Consumer Information. This app: Requires acceptance of EA's Privacy & Cookie Policy, TOS and EULA. Collects data through third party ad serving and analytics technology (see Privacy & Cookie Policy for details). Contains direct links to the Internet and social networking sites intended for an audience over 13. Allows players to communicate via Facebook notifications and gifting. To disable see the settings in-game.
Terms of Service : http://www.ea.com/terms-of-service
Privacy & Cookie Policy : http://www.ea.com/privacy-policy
EULA : http://tos.ea.com/legalapp/mobileeula/US/en/OTHER/
Visit http://www.chillingo.com/about/game-faqs/ for assistance or inquiries.
EA may retire online features and services after 30 days notice posted on www.ea.com/1/service-updates