Real Time Shields MOD APK 0.14.5 (Free Upgrade) Android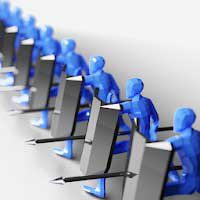 Current Version: 0.14.5

File size: 131 MB | 110 MB

Memorize:

www.ReXdl.com
Offline
Invaders have one goal in mind; to take your castle down. You must draw and scribble down your formations in order to protect your base! Your troops will follow your command. You must react quickly in real time so they do not reach the tower. The horde will keep coming from different angles. Defend wave after wave until you reach ultimate glory. Can you draw fast enough?
Let your fingers guide you In this unique real time strategy io battle simulation. Draw circles, hearts, curves – whatever it takes to keep your base from harm's way. Enemies will not be deterred. You can stop them once, but a new wave will come. Power up with upgrades to keep the battle in your favor. Can you hold the power of Xerxes?
New units will come to your aid. Progress as far as you can with upgrades, power ups, unique equipment and by skill. Only the fast drawers can withstand the enemy forces. Use shields, javelins, spears and more to take down the opponents. Watch them shatter into pixie dust as they go down.
Survival is the name of the game. How far can you get?
Game Features:
Simple but addicting mechanics
Control is at your fingertips. Draw your formations and your troops will follow
Amazing physics
Clean movement and sharp control. Feel the amazement has enemies explode into dust.
Upgrade
Advance your army battle by battle. Equip new items and gain awesome new powers. There is no limit to how much your power can grow!
Real Time Action
You have to be quick on your feet, or hands! No time to rest – the troops will keep on coming!
New content
New maps, new units, new upgrades. Many new additions continuously get added
Epic Boss Fights
Take on daunting bosses that will test your merits. Only true warriors can survive!
Visit https://lionstudios.cc/contact-us/ if have any feedback, need help on beating a level or have any awesome ideas you would like to see in the game!
From the Studio that brought you Mr. Bullet, Happy Glass, Ink Inc, and Love Balls!