PixelFlow – Intro maker and text animator 2.0.6 (Premium) Android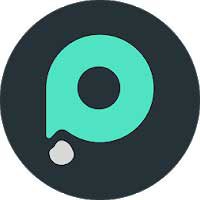 If you don't have experience in text animation then this is the right software for you. Because it has Animated Text templates and Animated Backgrounds and much more.
In PixelFlow there are so many custom Text Animations and Backgrounds created professionally just for this app and you can customize it as per your need.
PixelFlow can produce complicated animations of text effect as well as an animated background. PixelFlow follows Flat Design text animation aka 2D Animation and Motion graphics principles to animate the text effects.
This app also has a unique background type called Dynamic backgrounds. This types of background can be modified to your desired brand color combinations. All Dynamic backgrounds are Abstract backgrounds which is perfect for the 2d Text animation.
From this app, you can create smooth computer class text animations.
Where I can use this app?
This app can be used for the Content creator who creates video content for Platform like Youtube They can create Intro for YouTube Channel or Instagram / WhatsApp Story or to Create a Text Animated Birthday Wishing video, Text Animated Greetings video for Christmas, Halloween, Diwali, Friendship day, etc. The possibility is endless.
PixelFlow is generally used as Text Animation Maker or as Intro Maker.
What this app contains?
25 + Animated text templates to choose from
15 + Dynamic backgrounds
500 + Video backgrounds
100 + Pre made Gradient backgrounds
Custom Solid Color backgrounds
Background types in PixelFlow
* Dynamic background where you can change the color of the background
* Video background where you can download the video from the library right within the app or you can add your own video as a background.
* Solid color background, In this type of background you can make a single color background.
* Gradient background has collections of beautiful gradient colors you can simply pick the gradient.
How to use PixelFlow?
PixelFlow can used in simple 5 steps
1) Select the text effect template that you want to edit
2) After that edit the text from Edit tab
3) Then change the background from the Background tab<( There are 4 types of animations you can choose from in PixelFlow )
4) Change the element colors from the color picker as you like.
5) Finally you can export the text animation to your phone storage by pressing Export button
Benefits of PixelFlow
– You can create awesome computer software class text animation in just 30 seconds without having any experience in a text animation.
– You have the flexibility to change the element colors, the position of the text animation.
– So many background types to choose from
Are you still reading?
It's a Free app give it a try you won't regret it we promise
WHAT'S NEW