Pinball Arcade 2.11.10 Apk Mod for Android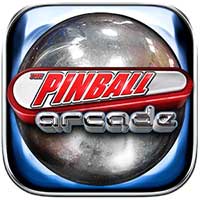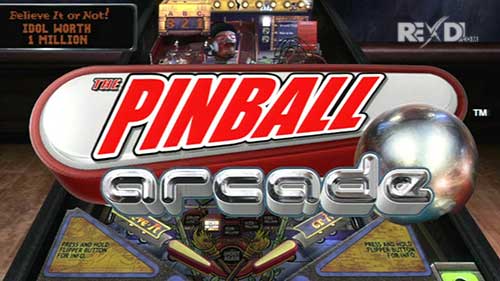 Free direct download last version Pinball Arcade Apk Android from Rexdl. With this free version of the Pinball Arcade, Tales of the Arabian
Nights™ is unlocked for unlimited play!
Rated 9.0 on IGN!
This month, Party Zone™ is being featured and is available for
unlimited play!
Pinball Arcade features exact recreations of the all-time greatest
pinball tables from Williams®, Bally®, Stern Pinball®, and Gottlieb®
together in one game. Every flipper, bumper, sound effect, and display
pixel has been painstakingly emulated in astonishing detail.
Rescue 911™, Hurricane™,Fireball, Eldorado, Judge Dredd, No Fear: Dangerous Sports™, Mary Shelley's Frankenstein™, F-14 Tomcat™, The Getaway: High Speed II™, Safecracker™, Red & Ted's Road Show™, Xenon™, Jack*Bot™, Cyclone™, The Addams Family® , Starship Troopers™, Earthshaker™, Party Zone™, Phantom
of the Opera™, Dracula™, Diner™, High Roller Casino!™,
Lights…Camera…Action!™, Junk Yard™, High Speed™, Who Dunnit™, Black
Knight 2000™, Black Rose™, Fish Tales™, Cue Ball Wizard™, El Dorado™,
Class of 1812™, Victory™, Haunted House™, Tee'd Off™, Terminator 2™,
Flight 2000™, Goin Nuts™, Champion Pub™, Whirlwind™, Centaur™, Pinbot™,
White Water™, Space Shuttle™, Cactus Canyon™, Central Park™, Dr. Dude™,
Firepower™, Star Trek: The Next Generation™, Twilight Zone™, Scared
Stiff™, Big Shot™, Elvira and the Party Monsters™, No Good Gofers™,
Taxi™, Harley-Davidson™ Third Edition, Creature from the Black Lagoon®,
Black Knight™, Monster Bash™, Gorgar™, Circus Voltaire™, Medieval
Madness™, The Machine: Bride of Pin•Bot™, Ripley's Believe It or Not®,
Theatre of Magic®, and Black Hole™ are all available for purchase from
within the game.
Each month, regular updates will add on classic pinball tables for purchase.
Our goal is for the Pinball Arcade to become the most realistic and
comprehensive pinball game ever created. Please support us in our
efforts to preserve these tables and join the indelible part of
Americana that is pinball!
What reviews are saying:
"Simply one of the best pinball games I've ever played" – Touch Arcade
"As close to the pinball experience as you will ever get in the palm of
your hand" –Pocket Gamer
"Pinball doesn't get any more real or fun on mobile" –Gamezebo
"This game is superb along with great presentation" – Inentertainment
"an impressive title, and one that is bound to please pinball fans" -148
Apps
"Authenticity is the name of the game here, and Farsight has absolutely
nailed it" –GameLive.TV
"quite impressive… with content this great, it doesn't need to use the
hard sell" -iLounge
"a pinball nerd's dream come true" –App Addict
WHAT'S NEW
Paragon pinball table added to Pinball Arcade!
Season 7 Now Available for Purchase!
-Fixed issue with translations always defaulting to English
-New Tables of the Month added
-Paragon update (textures)
-Cirqus update (plunger camera fix)
-Fixed issue with plunger sounds happening during gameplay
-Fixed issues with Paragon menu music
Setup:
"APK" install it on your device.
"

com.farsight.AndroidPinball.javaProject

" folder "android / obb" copy into.
Enter the game.