Philippine Slam! 2018 – Basketball Slam 2.36 Apk + Mod Android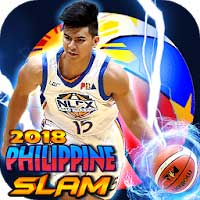 Money
Offline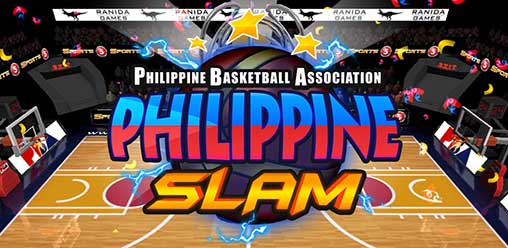 ** Over 5 Million Downloads! **
Philippine Slam! brings the fun of 2v2, full-court basketball to your mobile devices. This zany and quirky arcade-style basketball features ridiculous antics, high-flying dunks, and witty commentary that will keep you at the end of your seats. It's basketball striped down to its most fun and basic components which makes it easy to pick-up and enjoy.
Based from the players and teams of the Philippine Basketball Association, you can choose from real teams and players with real stats and abilities. Play against different AI difficulties, beat different campaigns, and even play with a custom player using your own picture as a face!
FACTS
The Philippine Basketball Association is the first professional basketball league in Asia and is the second oldest continuously existing in the world after the NBA.
Philippines men's national team popularly known as Gilas Pilipinas is consist mostly of Philippine Basketball Associaton players and the Philippines was awarded the Most Valuable Fan (MVF) Best Country Award during the recent 2014 FIBA World Cup.
FEATURES
* 2 vs 2 full court hoops game
* Create your own player and join your favorite team!
* Funny Taglish (Tagalog/English) game commentator
* Compete for the All Filipino, Governors Cup and Commisioners Cup Championship!
* Collect Trophies on ALL TEAMS!
* Action packed and exaggerated gameplay.
* Get ELECTRIFIED and do high flying dunks!
* No Fouls
* Play as one of the current Philippine Basketball Association teams.
** Barangay Ginebra
** Alaska Aces
** Magnolia Hotshots
** San Miguel Beermen
** Tropang TNT
** Rain or Shine Elasto Painters
** Meralco Bolts
** NLEX Road Warriors
** Phoenix Fuel Masters
** Global Port Batang Pier
** KIA Picanto
** Blackwater Elite
Guest Teams:
* Gilas Pilipinas
* 2017 All Star Luzon
* 2017 All Star Visayas
* 2017 All Star Mindanao
PERMISSIONS
* READ_EXTERNAL_STORAGE: permissions for selecting photos when creating a player
* WRITE_EXTERNAL_STORAGE: permissions for saving edited photos for custom player
* CAMERA: permissions for taking photos
* READ_PHONE_STATE: permissions for user statistics
We will continue to work and update the game with new rosters and more awesome features.
Like our facebook page to get updates and join contest
fb.com/pbaslamgame
And visit our websites at:
www.philippineslam.com
www.ranidagames.com
For comments and suggestions you can email us at
info[at]ranidagames.com
WHAT'S NEW