Over: Edit & Add Text to Photos 3.17.2 (Full) Apk for Android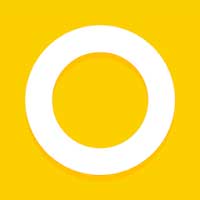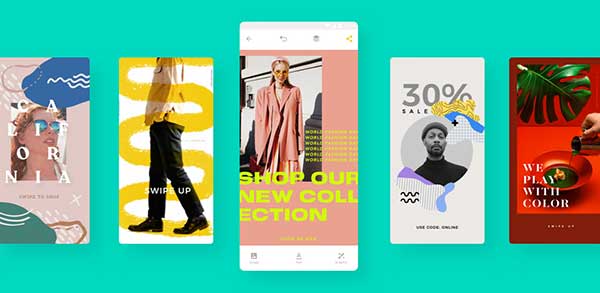 Design and edit everything you need quickly and effortlessly. Get Over now and use our inspiring templates, tools and effects to make your brand and personal art projects shine. Wow the world with your creations! All you need is the app, a phone and your thumb!
Subscribe to Over and you'll get:
– Over 84,000 graphics
– Over 350 fonts
– Over 700 customizable templates
– Unlimited access to the coolest stock images around
– New design content added daily
• Create in an instant: Pick a template or start from scratch. Either way, it's a breeze.
• Customize it: Add text. Pick photos, colors, fonts, shapes and graphics.
• Share it: Share to Instagram, Facebook, Pinterest and more.
Logo maker and Flyer creator to help you build your brand
Create extraordinary new logo designs with Over and build your brand. Give color to your creations with our new color dropper tool and create images that wow the world. With beautiful, hand-curated and easy-to-edit photo templates, Over helps you create impactful content that will make your brand stand out – whether you're creating a logo, poster, business card or otherwise.
The best editing tools
Get your hands on amazing editing tools, like our hotly anticipated masking tool (otherwise known as the eraser tool) which will allow you to edit images like a boss. You'll be able to remove photo backgrounds, create stunning disappearing text effects and so much more. Your images will look polished, professional and exactly as you want them to be.
How to build your next big marketing campaign with Over:
• Choose templates or fonts for social media posts, posters, ads, flyers, and more from our vast library. Access our range of Unsplash photos and draw inspiration for your designs… or simply use the image that catches your eye.
• Edit and perfect your photo: Use Over's broad selection of editing tools to wow the world with your designs.
• Add graphics, captions, or logos to make your designs pop.
• Post directly to social media right from the app.
Design your world.
Up your social media game with eye-popping Instagram Story templates, Facebook posts, covers, profile pictures and more. Edit however you want and post directly on Facebook, Twitter, and other social media channels. Then go beyond social media: Browse through amazing templates to create a fantastic business card, invitation, flyer or even an album cover before you embark on your next world tour!
Breathtaking templates.
Choose from an extensive library of royalty-free, hand-picked photos, fonts, graphics, templates, and tools to filter, mask, and blur like a pro. And if you need a little nudge of inspiration, our designers, branding experts, and social media gurus provide tips, trends, and insights to help you stand out. Go beyond customized templates and turn your side hustle into your main hustle.
Ready, set, design! Download Over today and build your brand at the tap of a button.
Over Pro offers a 7-day free trial with an auto-renewing annual subscription option thereafter. And if you are not the commitment type, give our monthly option a go.
Share your designs on social media using with hashtag #madewithover.
Read our terms and conditions at http://madewithover.com/legal.html
Read our privacy policy at http://madewithover.com/legal.html#privacy
Got feedback? Email us at [email protected]
WHAT'S NEW
A triangle is talking to its psychiatrist. Wild triangle eyes.
"I feel edgy all the time", it reveals.
"Hmm?" Says the psychiatrist, nodding off, "You want something to take the edges off?"
She whips out our latest update!
The triangle grabs it, hits the new feature, and rounds its corners. Right then and there.
'Cause sometimes shapes want to be curvy round the edges. And now they can be. Squares, stars, and parallelograms (say that fast 10 times).
It's fun.
Update now to try it.