Onkyo HF Player Full 2.0.2 Apk for Android Unlocked + Key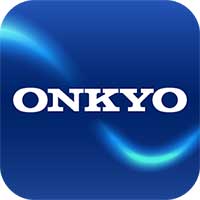 Get greater control of how music sounds on your Android device with our touch-adjustable linear-phase FIR equalizer, which offers 16,384 discrete bands of HD equalization with zero loss in audio quality. Create and save your own EQ presets or select an optimized filter created by professional musicians. HF Player for Android also enables playback of Hi-Res Audio formats including FLAC, 192 kHz/24-bit WAV, and DSD at no extra charge.
Digital Output
Enjoy stunning audio quality anywhere you like by adding an Onkyo DAC-HA200 D/A Converter and Headphone Amplifier to enable a direct-digital connection to your AOA 2.0 (Android Open Accessory)-compatible Android device via USB cable. OTG (On The Go) cables facilitate a digital connection to USB audio-compatible external devices—simply purchase our Unlock Application and update to the full-featured version of Onkyo HF Player for Android to enable Hi-Res Audio output.
Note: Audio with a sampling rate exceeding 88.2 kHz output via the headphone connection, AOS connection, digital connections via OTG cable (free version only) is downsampled to 44.1 kHz.
Features
High-precision equalizer (16,384 discrete bands, linear-phase FIR filter)
Automatic upsampling function
Crossfade playback option
Album artwork and song lyric display
Repeat function (songs within a list)
Resume Playback Function
Shuffle function (within a list)
Selectable equalizer presets optimized by musicians for Onkyo headphones
Easily add songs to playlists and Up Next list
Real-time DSD conversion function (supported on paid version)
Volume control function for USB-audio-compatible external hardware using volume keys of Android devices
Supported Formats
• MP3, ALAC (up to 48 kHz)
• DSF/DSD-IFF [DSD(2.8 MHz) / Double-rate DSD(5.6 MHz) / Quad-rate DSD(11.2 MHz), DoP / PCM conversion
• FLAC, ALAC, WAV, AIFF(up to 384 kHz), Ogg-Vorbis (up to 192 kHz)
Note: Audio with a sampling rate exceeding 88.2 kHz is downsampled to 44.1 kHz or 48 kHz.
Languages
English, French, German, Japanese, Simplified Chinese, Traditional Chinese
Requirements
Requires Android 4.1 or later.
* Operation of this application is not guaranteed for all devices.
WHAT'S NEW
Added Pioneer SE-CL5BT and SE-E7BT to the headphone list