Oil Painting Effect 2.1 Apk for Android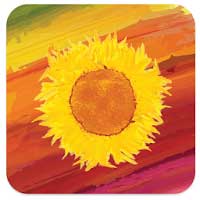 Oil Effect is an easy-to-use photo editing app that allows you to turn your photographs into hand-painted masterpieces! With just a few taps of the finger you can apply the photo effect so that your image looks like it was painted with real paint on a real canvas. Oil Effect is like a prisma through which to see the world in beautiful vivid colors and brushstrokes.
Select any photo you like from your device's Gallery and open it up in the main editor. Use simple slider to customize your effect by deciding how much detail you'd like to preserve and how strong you'd like the effect to appear. When you've finished, save your image and share it to your favorite social networks—it's that easy!
WHAT'S NEW
– Choose photo from your albums easier with new photo picker.
– Performance improvements and bug fixes for better experience.