Number 752 Out of Isolation 1.105 (Full) Apk + Data for Android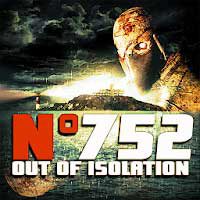 Current Version: 1.105

File size: 30 MB + 199 MB

Memorize:

www.ReXdl.com
Offline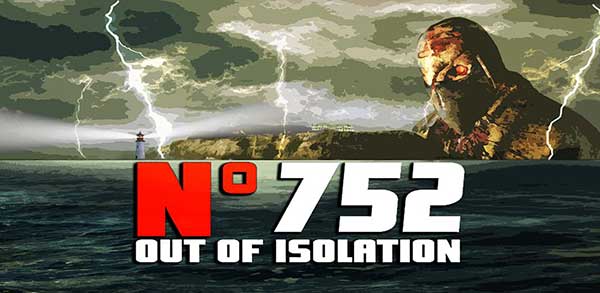 Survive the horror in the darkness of death. (First chapter of the series)
Take on the role of Abram Walker and start surviving. Find the key to escape from the horror and madness of Ferdinand Holland, who became a psychopath after the experiments he was subjected to.
Search and solve the puzzles to continue towards freedom!
A Survival horror game set in an isolated building built on an island for high-level prisoners. The main character finds himself in his cell after being put to sleep by security guards. He has lost the sense of time, but he knows he will spend the rest of his days there. For some time he heard horrible screams coming from the corridor of the building, especially during the night. A hard journey of fear will put Abram in front of a series of clues and horrors, which step by step will lead him to survival. Every key opens a door and who knows what horror is waiting for it, but above all … is it the only one who wanders in the corridors of the "criminal wall?
Tips:
– Run away from the Psychopath.
– Hide as much as possible.
– Do not make noise.
– Do not light the lighter when you are too close to the Psychopath
– Discover the Puzzles.
– Advance in the game by finding the items that will help you survive.
– Check the charge of the lighter to avoid being in the dark.
– Try not to run.
– If you hear his voice, or his steps, hide and make no noise.
– Beware of the eye icon, when it lights up it indicates that it has seen you.
– Beware of the ear icon, when it lights up it indicates that it has heard you.
– The more you make loud noises, the more he will find you
– Make sure you always have a medkit.
– Even if you are in darkness, he can see you, he always finds a good shelter.
ATTENTION, THE DEVICES WITH LOWER FEATURES OF THE EXPECTED ARE NOT SUITABLE FOR THIS GAME! CHECK YOUR SPECIFICATIONS OF YOUR DEVICE. THE OBSOLETE AND LOW-BAND DEVICES ARE NOT SUPPORTED, THEY CAN GIVE COMPATIBLE PROBLEMS.
**it is recommended to try the demo before buying the full version!**
*Only available for devices running Android 6.0 or higher and OpenGL 2-3.1 The game requires Arm v7 -arm64-v8a. and a minimum of 2GB of RAM and 4 CPUs, Better 8 CPUs.(Free storage memory minimum of 1 GB).
*Best GPUs experience:
Processors: (Adreno 300 or higher / Mali 400 or higher).
GPU (Imagination Tech PowerVR) Not supported. Can slow down.
We recommend last-generation mid-range or high-end devices with the minimum features listed above for optimal gaming experience. Low-end or obsolete devices can alter the graphics experience and affect the gameplay or even be incompatible.