NeuroNation – brain training 2.15.20 Apk for Android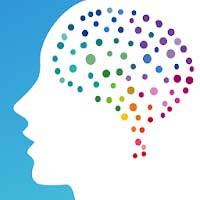 NeuroNation – brain training 2.15.20
Apk for Android
Free direct download last version NeuroNation – brain training from RexDl. Take your brain fitness to the next level with NeuroNation: one of Google's 'Best Apps of 2015'!
CHOOSE YOUR GOAL
The NeuroNation brain training app was created by Neuroscientists and gaming experts. It enables you to improve your memory, think faster and boost your intelligence.
BECOME THE BEST
Join our more than 6.000.000 members and compare your results with them! NeuroNation offers comprehensive performance evaluations and provides a meaningful intelligence profile.
FEEL THE RESULTS
Enjoy training! With over 20 exercises and 6 scientifically tailored workout plans, you won't get bored improving your mental fitness while training with us.
DISCOVER WHAT YOUR BRAIN CAN DO
Does NeuroNation really work? Scientists say: YES!. NeuroNation has collaborated with many German institutions to examine its effectiveness. Moreover, in 2013, NeuroNation was awarded the Leonardo Award for Digital Prevention by the German Federal Ministry of Health and the German Health Insurance Company AOK.
"I don't know any other program that is equally intensive and effective. You have to test your limits in order for your brain to grow!" – World Memory Champion PhD. Gunther Karsten.
"People can improve their cognitive abilities by means of exercising with specific cognitive training. NeuroNation provides users with an array of exercises that are easy to use and motivating, at the same time. In fact, I myself like to train with NeuroNation." M.D Professor Falkenstein.
WHAT'S NEW
Exciting news:
– New: Compare your score to other users within the exercises! With added best of month feature.
– New: Stay more focused during your training with a darker background!
– Overall performance improvements: Navigate through the app now faster!
We'd like to thank all users who helped to improve our brain training even further.
Stay fit, and empower your brain!