Ner – Photo Editor, Pip, Square, Filters, Pro 1.0.0 Apk for Android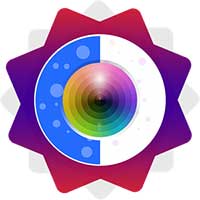 Unlock your creativity with Ner – the photo editor! Capture any moment and make it beautiful Effects , overlays, and filters.
Who says we can't have perfection in our photos? We believe all users should have the best editor and filter technology at their fingertips, and Ner – Photo Editor continually updates with new features and effects to stay up to date with editing standards. Ner was designed to be the best photo editor with user-friendly retouch tools, cool filter options, and natural, beautiful results!
Ner – Photo Editor is a powerful selfie camera and an all-in-one photo editor. Use professionally selfie camera together with filters, retouch tools, recolor brush and frames to create and share amazing pictures!
Ner Features And Tools :
+ One-tap auto enhance
+ Gorgeous photo effects and frames
+ Fun stickers
+ Color balance
+ Crop, rotate, and straighten your photo
+ Adjust brightness, contrast, color temperature, and saturation
+ Sharpen and blur
+ Color temperature ("Warmth")
+ Color Splash
+ Focus (Tilt Shift)
+ Draw and add text
+ Create your own memes
+ More then 700 filters
+ More then 1200 effects
+ 800 Stickers
+ And more tools
Note: the edited image is saved in "File Manager/Pictures/"
~ Ner – photo editor with insta square, color splash, photo mirror, tools, filters, leaks,stickers and text, and all these is in the same module, easy to create artist photos.
~ Ner – Photo Editor, Pip, Square, Filters, Pro is a powerful photo editor which we created because we wanted a quick and easy way to edit our photos on the go with no fuss.