Need A Hero 2.6.876.2 Apk Mod Money Puzzle Game Android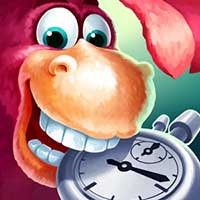 Current Version: 2.6.876.2

File size: 73 MB | 99 MB

Memorize:

www.ReXdl.com
Need A Hero 2.6.876.2
Apk Mod

Money

Puzzle Game

Android
Offline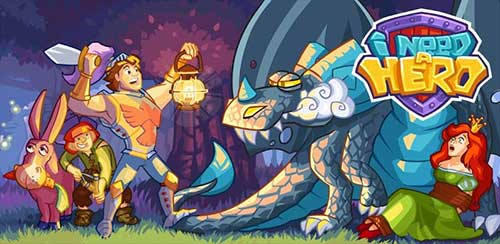 Gear up, grab your donkey friend, and venture on a magical odyssey full of humor, intense fighting, and competitive tension! Challenge other players in Arcade mode by solving puzzles in 60 seconds or set out on a never-ending quest to rescue the princess. Be a hero, we need one!
Once upon a time, in a kingdom far far away, a young man took his trusty sword and set out on a journey to defeat a terrible dragon and save a princess who was as beautiful as she was wealthy. His path was blocked every step of the way by hideous creatures and monsters, but he was strong. He combined troll heads into long chains time and time again, making awesome combos, and he hacked and slashed at the beasts as he made his way to the dragon. He got there in the end, of course, saved the princess, slew the dragon, and got half of the kingdom as a reward. Such is a Hero's lot!
Unique match-three combat system!

Exciting Arcade Mode and tough Challenges for Heroes who are ready to push their limits!

Relaxing yet rewarding gathering levels to prepare for the journey ahead!

Stunning graphics and a breath-taking soundtrack!

Multitudes of powerful spells and epic powers to use against your enemies!

Different types of monsters, each with special abilities and gameplay style!

Tournaments that allow competitions with friends and heroes around the world!

A chance to advance in the leagues, from wooden to diamond, and become the ultimate champion.

The most heroic game EVER!

Play free for an unlimited time!
Join our Facebook page and get all the newest screenshots, trailers and updates!
http://www.facebook.com/INeedAHeroGame
Discover new titles from GameInsight: :
http://www.game-insight.com
Join our community on Facebook:
http://www.fb.com/gameinsight
Subscribe to our YouTube channel:
http://goo.gl/qRFX2h
Read the latest news on Twitter:
http://twitter.com/GI_Mobile
Follow us on Instagram:
http://instagram.com/gameinsight/
Privacy policy: http://www.game-insight.com/site/privacypolicy
WHAT'S NEW
– The Donkey knows what's best! Now you can purchase awesome boosters prior to starting a game in Arcade Mode. Prepare well for the challenges that lie ahead, and score more points!
– It's getting hotter! Unlocking Fire Mode is now much easier. Burn it up, Heroes!