Music Speed Changer MOD APK 12.1.6 (Unlocked) Android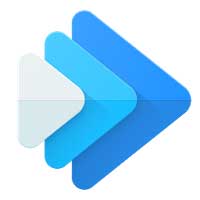 The most downloaded time stretching and pitch shifting app in the Play store, now with élastique engine for professional sound quality.
Music Speed Changer allows you to change the speed of audio files on your device in real time without affecting the pitch (time stretch), or change the pitch without changing the speed (pitch shift). Alternatively, both speed and pitch may be adjusted together with a single control. The app is a music looper as well – you can slow down song speed and loop sections of the music for easy practice. Another feature is the ability to reverse audio (play the music backwards).
You can also save the adjusted audio to an MP3 (.mp3) audio file for sharing with friends or listening in another player.
Music Speed Changer is great for musicians practicing an instrument needing to slow down the tempo or practice in a different tuning, speeding up audio books for faster listening, making nightcore or just rocking out to your favorite song at 130%.
Notice for Google Play Music users: Google places DRM on songs purchased through Google Play Music. Your songs purchased in that app will not be visible in Music Speed Changer (or any other music player). A simple way around this is to download the purchased songs through the Google Play Music desktop browser app, then transfer the downloaded .mp3 file to your Android device.
If you have any problems, questions or feature requests, please visit our website at http://singlemindedproductions.net/musicspeedchanger.
Features:
Pitch shifting- change song pitch up or down 24 semi-tones, with fractional semi-tones allowed.
Time stretching – change audio speed from 10% to 500% of original speed (change BPM of music).
Utilizes professional quality time stretching and pitch shift engine (élastique efficient V3 by zplane.development), better sound quality than all other similar apps.
Rate adjustment – change the pitch and tempo of the audio together.
Will open just about any audio file format known to humans, send an email if you find one it can't, we can probably add support.
Music looper – seamlessly loop audio sections and practice over and over (AB repeat player).
Advanced looping feature – move the loop to the next or previous measure or set of measures with the touch of a button after the perfect loop is captured.
Reverse music (play backwards). Decode the secret message or learn a passage backwards and forwards.
Playing queue – add folder or album to the playing queue and add/remove individual tracks.
Waveform view showing contours of the audio for precise seeking.
Equalizer – 8-band graphic equalizer, and preamp and balance control.
Analyze the audio to display the BPM and musical key of each track.
Great for making Nightcore.
Open audio files from your device's storage, or from cloud storage.
Export your adjustments to an MP3 (.mp3) or WAV file for sharing or playing in another music player.
Save an altered version of the whole track or only the captured loop section (excellent for making weird ringtones).
Modern material design UI and simple to use.
Light and dark themes.
Completely free and no restrictions on this music speed controller.
No waiting for your local audio file to decode, instant playback and instant audio speed and pitch adjustment. Slow down audio speed or change music pitch instantly for all audio types.
This app uses élastique efficient V3 by zplane.development for time stretching and pitch shifting.
This app is superpowered with Superpowered SDK.
WHAT'S NEW
• Updated interface with the latest Material 3 standards.
• Added track splitting to separate and isolate or remove vocals, drums, bass, piano, and other accompaniment (requires 64-bit Android, 4+ GB RAM).
• Added Material You support in Settings.
• Added an AMOLED black background for the dark theme in Settings.
• Added an editor component that displays the album art.
• Improved accessibility with Talkback.
• Many under-the-hood changes, improvements and bug fixes.