Multi Timer 3.0.8 Apk for Android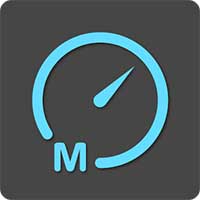 Multi Timer is a simple and reliable timer application. It can run many timers at once or separately.
Very useful in many situations, such as cooking, sports, games and etc.
Each timer can have different name and reusable many times. Also, different alarm sound, length, alarm animation, color label, vibration on/ off for each timer. There is a cute tail swinging cat alarm animation as well!
The application doesn't need to be running foreground. Once timers start, the application wakes up even after rebooting your phone device when time is up. You can choose just showing notification instead of bringing the application to front for the behavior of when timer time is up.
The main functions are as follows
– Up to 100 timers can be created
– Intuitive and easy to use user interface
– Timer linkage (auto start a next specified timer)
– 24 color themes (Possible to change color of individual parts as well)
– Timer Color Labeling
– Four types of alarm animation. Alarm clock, bell, fireworks, bell and tail swinging cat.
– Timers are active even after phone reboot
– Display expected end time or remaining time in Notification
– Application setting and timer import/ export
– Notify when timers end or alarms end
– End timer records (Max 5,000 records)
– Expanding time of active timers easily (by quick menu, single tap and double taps)
– Auto repeat timers (1 to infinite)
– Display elapsed time, expected end time and original timer time
– Manual sort or real time auto sorting
– Support Cloud backup so that setting and timers will be recovered upon device change.
– Four different sizes of fonts and button are selectable.
– Possible to select buttons to show and hide
– Initial focus position and focus shift direction of time fields on Timer Creation Window are selectable
– No advertisements for the paid version
And more
WHAT'S NEW
– Auto adjust time if delay happens at timer repeat or linking
– Fixed several crash issues
– Some actions such as Open Menu can be assigned to several buttons
– Changed icon designs
– Three new alarm animations
– Four new color themes
– Timer Color Labeling
– Play alarm sounds from background without opening the app
– Option to show or no show the app over LockScreen
– Option to dismiss or not dismiss Time Adjustment Quick Window on Click
– Fixed an issue of alarm delay when a device is busy