MOLDIV by JellyBus 3.4.3 Apk (Premium/Unlocked) Android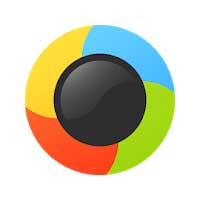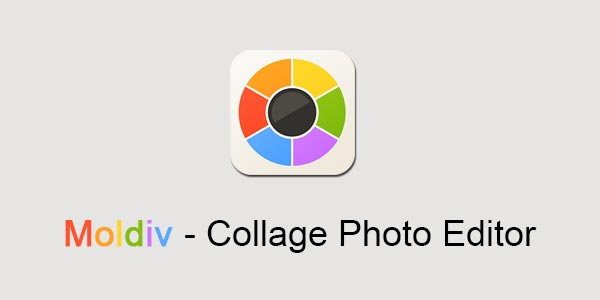 Moldiv™ lets you combine and edit multiple photos to make amazing collages. Moldiv has fantastic frames and lots of professional photo editing options. Especially Moldiv offers awesome photo effects, filters and great decoration features like text captions and numerous stamps.
"Carefully designed and easy to use" – The New York Times
"Quick photo collage maker for your smartphone" – Washington Post
"Superpopular photo collage maker" – VentureBeat
"Moldiv is a no-frills photo editor that lets you make collages quickly" – TUAW
"It's possible to make thousands of different combinations of collage, ensuring that every single creation feels unique." – 148Apps
Video Review : http://youtu.be/SEG-WEC9FjU
Best New Apps selected in over 110+ countries – May 3, 2013
Featured as Top Free Collage App – April 24, 2015
Featured as Great Free App – May 3, 2013
Ranked No.1 Photo & Video in 72 countries – May, 2013
: US, UK, China, Japan, Korea, Russia, Brazil, Spain, Italy etc.
FRAME, COLLAGE & STITCH MAKER
Frame, Free Collage photos or Stitch your photos
Select one from 80 basic frames & 100 more premium frames
Frame shuffle that recommends the perfect magazine collage for Instagram
Resize each frame area for unlimited customization of collage for Facebook
Move individual joints and change the shape of premium frames
Combine up to 9 photos in a single layout
Select multiple photos at once for Android
Freely adjust grid aspect ratio from 1:2 to 2:1
MAGAZINE COLLAGE MAKER
Collage your photos like a magazine, a poster, or a themed album for Instagram
60 Magazine presets for the most stylish grid layout editing
PROFFESIONAL EDITING
Apply one of 50 filters to individual pictures
Edit opacity of photo effects
Apply the same effects to multiple images, all at the same time
Specially crafted filters that enhances the natural vibrancy in each picture
Zoom, pan, rotate or mirror each picture
Straighten each picture for perfect balance photo editing
Easily switch pictures to different areas
STYLE EDITOR
Rounded corners on pictures
Edit the border width
Add a shadow to the pictures
41 color picker and 80 patterns for the grid background
Select any of your pictures to use as the grid background
TEXT & STAMP EDITOR
Add multiple texts with labels to anywhere on the layout
250+ Fonts, 99 Colors & Patterns, Color Palette, 14 Styles, 34 Labels
Add 200+ Stamps and Speech bubbles
SAVE & SHARE
Export to maximum resolution of your device
Sharing to Instagram, Facebook, Twitter, Flickr, Kakaotalk, Line etc.
Don't forget to Tag #Moldiv when posting your photo collage for Instagram. You may find your photos featured on the official Moldiv !
Have a question or suggestion? We are waiting for your feedback!
Facebook : facebook.com/MoldivPro
Instagram : @MoldivApp
WHAT'S NEW:
• FONTS
– 4 English fonts
– 4 Korean fonts
– 3 Japanese fonts
– 2 Russian fonts
• Winter season app icon
• Minor bug fixes
# Thank you for patronizing MOLDIV throughout the year. We will continue to reflect your various feedback in our updates. Happy holidays and best wishes for the new year!