Miami Saints Crime lords 2.2 Apk Mod Money for Android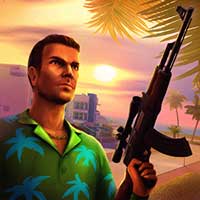 Miami Saints Crime lords 2.2 Apk Mod

Money

for Android
Offline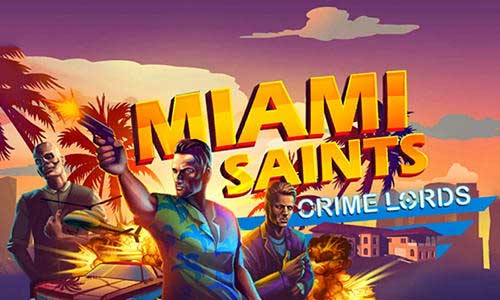 Welcome to the Miami
As part of a notorious crime organization up North you need to take care of some import problems in Miami. So you take the plane down south to take care of business, at the airport your long old friend Fat Tony is waiting for you. As you make your way to the car the adventure starts and this crime story begins. You hope that the deal will go easy and smooth, but things will not go as smoothly upon your arrival in the city of miami. After the deal went sour you are on your one, and aiming for revenge on those who did you wrong
Try to stay alive in on the streets of Miami
As you play this crime simulation game you will learn these streets are hard, left with nothing you need to find a way back to the top. So it is time to fight back and take over the city for yourself. Explore the city of miami in Miami Saints: Crime lords, the newest and one of the best miami crime simulator you can find on the Google Play Store. Find friends that can help you out on your mission to success, on your way to the top you are likely to make enemies as well. Keep your friends close and your enemies closer, can you become the new Crime lord of Miami?
Gangland of Miami
The streets of Miami are ruled by different gangs, the cartel is fighting a tough battle against small hispanic gangs. The Chinese triad is moving in behind the scene, everybody wants a piece of the city. With its big harbor, sea trade routes to South America and more import and export of products from illegal and legal goods is why everybody tries to get a firm grip on the city. Use the gangs, listen to the triads, be smart and make sure you are on top at the end of the day!
Miami Saints : Crime lords – Crime Simulator Game Features
Epic Story driven missions
Different Gangs and enemies
Lots of weapons, cars boats and all the things you expect from Miami
Explore Miami, enjoy the sunset and the beach
Side missions to make more money
Sniper mission, take aim and take out the target
Easy controls, drive, shoot, fly and drive in boats all in one crime game
Facebook – https://www.facebook.com/VascoGames
Twitter – https://twitter.com/VascoGames
YouTube – http://goo.gl/HChVVx
WHAT'S NEW
V1.5
– Fixed bug causing mission progress to reset.
V1.6
– Mission progress is now properly saved
V1.9
– Improved traffic
– Improved Framerate
– User experience optimized