Lost Offline Pro 3.1 Paid Apk for Android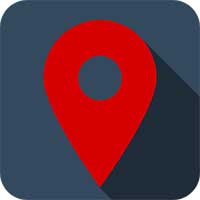 Lost Offline Pro allows you to find your lost or stolen phone without the need of internet connection, it simply uses SMS!
Lost Offline Pro also allows you to make it ring even if it was silent! In Addition, you can lock it with a password and even erase all your data from it!
Use any phone and send SMS to your lost phone containing one of the following (without + signs) :
For location: YOUR_CODE + location
For ringing: YOUR_CODE + ring
For locking: YOUR_CODE + lock + NEW_PASSWORD
For Erasing: YOUR_CODE + erase
Notes:
· When locking, the password can contains any characters BUT NOT SPACES.
· Location will be sent to you using SMS, this may incur additional charges from your service provider.