Lost & Alone – Escape Games & Point & Click 1.8 Full Apk for Android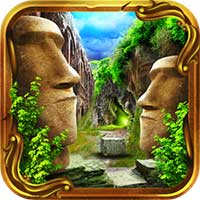 Offline
Do you love Escape Games? Do you love Adventure games with a storyline? Are Point & Click Adventure Games your favorite? Do you love puzzles, adventures & mystery escape games? Do you love mystery games with twist endings?
Then you will LOVE Lost & Alone. Play the Escape Game hit of the Summer! Mystery, Twist Endings, Untold Secrets & Engimatic Puzzles await your presence…
Embark on the Adventure of a lifetime in Lost & Alone. You wake up from a deep slumber in the thick of the woods in an unfamiliar place. Not a soul is in sight, and it's just you against the elements.
Delve deep into the mountains, and treacherous terrain, and hunt for clues & inventory items to solve puzzles, & unveil the many mysteries that lie ahead.
Stunning scenery awaits with gorgeous mountains, rivers, dilapidated mansions, & mysterious caves & crevices to explore. Pause for a moment to marvel at the gorgeous scenery in the biggest adventure game yet! Every single image and background is breathtaking. Every puzzle, a fun twist in the series… Every clue, more daunting as you progress through the game.
What secrets will you discover at the end? Where did you come from? How did you arrive here, and where is this mysterious place? Why are you the only soul in this desolate, yet stunning land? What shocking secret will you discover at the end…
Lost & Alone is the Adventure game of the Summer! With another shocking twist ending… what will be the massive unveiling at the end of this incredible Point & Click Adventure game!?
You will have to discover the best ever, shocking twist ending & explore the depths of Lost & Alone: Escape Games & Point & Click.
Only you will discover the truth behind Lost & Alone.
WHAT'S NEW
Minor Bug Fixes & Engine Improvements! Massive reduction in file size!
Check out "The Lone Survivor" banner inside this game for our latest adventure game!