Logo Maker Plus – Graphic Design Generator 1.1.5.4 Premium Apk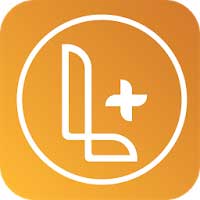 Create original logos and designs using thousands of free graphic elements and editing options. There's no limit on creativity on "Logo Maker Plus"/"Logopit Plus", we provide icons on every category that you'll need. You can make an original logo in no time with this all in one logo generator. You can change color of the icons, or use a texture image for coloring your logo and use custom filters on them. A simple icon is going to look very different with the right texture for your design. Wait no more and start using our completely free Logo Maker and see the difference. We are not just handing you free logo design templates which you cannot make anything new, we're giving you tools to create really original logos for your needs.
Additionally, you can generate more than just a logo design with Logo Maker Plus. All your social media covers can be created in a short time that you can call Logopit Plus also a cover maker, banner designer, photo editor or a poster maker. Most of your graphic design needs will be handled in one place. You can design Facebook Cover, Twitter Post, Twitter Header pictures, Pinterest graphics, Posters, Youtube Cover photos, thumbnails and many more.
WHAT'S NEW
1.1.5.4.
– Bugs are fixed in the new royalty free photo search system.
1.1.5.3.
– New font packs for alternative languages are added.
– New functions are added, and some of them got more optimized.
– Few bugs are fixed.