Logo Maker, Creator, Designer, Modern Design Logo PRO 21.0 Apk Android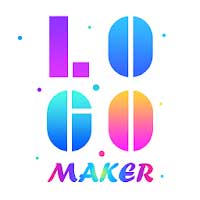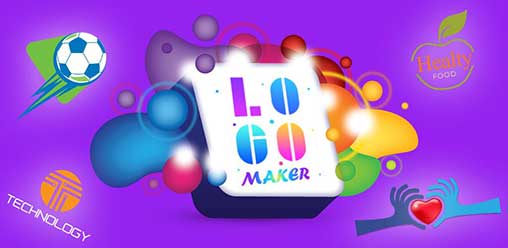 A logo is a combination of text and visual imagery that serves two purposes. It tells people the name of the company and it creates a visual symbol that represents your business. Some logos have powerful symbolic association connected to people's memory.
A Logo is the Basis for Strong Branding Efforts. Logo design is only a part of a company's overall branding. However, companies usually begin with this step to determine company colors, tone, fonts, and overall brand feeling.
Design elements such as shape, lines, colors, and typeface in the hands of an experienced graphic designer can turn a logo into a spectacular marketing tool.
You don't need a graphic designer to create logo for your business. We've designed a good collection of logo and make it editable through Logo Maker app.
Create your own logo for your business within seconds using beautiful and professional templates.
Key Features:
Collection of professional and beautiful logo templates
High-level customization support
Cool Photo Stickers
Add text with multiple fonts and text effects
Share on Social Media
Easy to use
Look like you hired a professional designer by creating a awesome logos in seconds.
Please rate the app and give your feedback to help us improve and create much more unique apps for you.
You can also search for

Create a free logo design with our quick and easy logo maker
online branding
get creative logo in minutes
Design Professional Logos With Our Logo Maker
Create a unique logo in minutes.
Design your logo
Best Logo Maker
logo maker
design a logo
logo designer
logo creator
make a logo
icon maker
logo maker free
Logo Maker From Templates
logo making for students
how to make a logo for students
Logo Design
logo Design Inspiration Ideas
logo design template
Photography logo Maker
Business logo design ideas
Art design logo tips
Logo design samples
modern logo design
simple logo design ideas
create logo for company
make logo for events
corporate logo maker
corporate logo designs
Event celebration Logo
Fitness App logo design & Logo Maker
Digital Marketing Logo
creative logo ideas for school projects
how to make a logo for school project
how to make a good project logo
easy logo ideas
business logo examples
professional business logo
creative logo on social media
Black & White Logo
logo maker for mobile app
awesome logo maker
logo by designer
logo designer
WHAT'S NEW
Minor bug fixes and performance improvement.
Thank You for using the logo maker app! We regularly update our app to fix bugs, improve performance and add new features to help you connect with your friends.