Linda Brown: Interactive Story 2.3.3 Apk + Mod for Android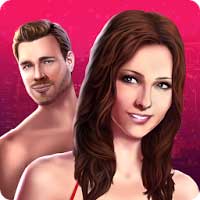 Offline

Immerse yourself in a story full of romance and mystery .
Enjoy it anytime, anywhere, and make decisions to shape the story plot!
Description
WHICH LOVER WOULD YOU CHOOSE?
Immerse yourself in the BEST RATED LOVE STORY available on the AppStore!
– A story full of love and suspense.
– Captivating decisions, choose your own path.
– Life-like animated characters you'll fall in love with.
– Beautiful locations from Rio, Brazil.
– High quality cutscenes and graphics.
WHAT'S NEW
– Minor bug fixes.
Follow us!
Facebook: fb.me/lindabrowngame
Instagram: @iamlindabrown
Thank you for playing and enjoying the game!