Landlord Tycoon MOD APK 4.8.3 (Full) Android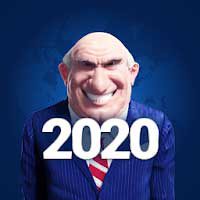 Online
This Deal Business Simulator makes you a master of real estate! Invest in real-life properties to build your business empire! Choose any city you want, any place, any hotel!
In Landlord, the first reality-based business tycoon game, you can enjoy a deal business simulator, trading game and a bit of augmented reality all in one. It's a cash deal management game where you can buy, sell and trade digital properties, and with GPS and geolocation, you play the game in their actual locations!
IT'S ALL ABOUT THE REALITY
✔ Start your real estate millionaire journey with $50,000
✔ Build your town empire based on places you know from gps, like your school or office, even hotel
✔ Get rich and earn money each time someone checks in at your property
(powered by Foursquare and Facebook!)
✔ Upgrade your estates to earn even more or sell them to get a billionaire profit
✔ Learn finance and economics thanks to realistic auction
✔ Management skills are needed to get rich
✔ Choose only the best property – keep them like a treasure
✔ Trading might be difficult at the beginning but don't worry!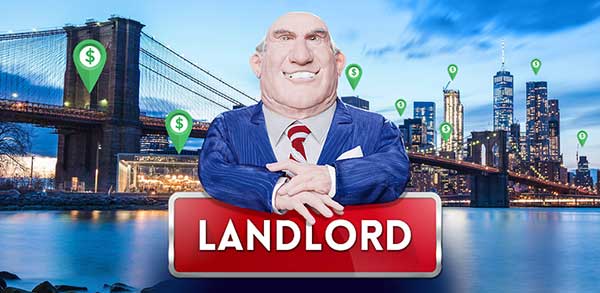 Become the landlord of your city empire and get profit from it to become the richest capitalist!
REMEMBER! You're the property business tycoon, so invest wisely, use gps – buy stocks, trade with other players and compete with your friends. In this cash game, every dollar counts as you progress and build your real-life millionaire empire. Trading wisely is the key to win!
BILLIONAIRE RICH BATTLE
It's a billionaire battle! In this management game, compete with other landlords, invite your friends, trade and challenge them to see who's the best tycoon. Learn how to use your money, manage it in the most effective way.
CITY AWAITS YOU!
Can you conquer the real estate market and become the biggest millionaire business tycoon?
Download Landlord now!
WHAT'S NEW
– player position on the map is now displayed by avatar
– property agents are now displayed on the map with the use of their avatar
– changes to avatars of managers
– change of general UI color to blue
– changes to UI of marketplace
– updated sell property popup
– add "Details" button to Portfolio screen to standardized UI between screens
– fixes to small visual glitches
– onboarding improvements