Iron Avenger – No Limits MOD APK 2.366 (Money) for Android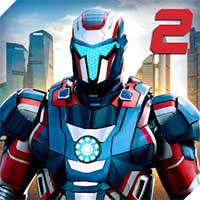 Offline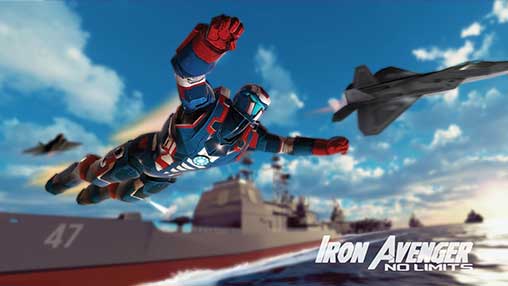 Iron Avenger 2 – No Limits is the game all of you have been asking for, Bad Wolf Games is proud to present in 2016 the new and updated version of Iron avenger, our trademark (only) game, please remember it`s a free game hate-it or love-it if you will, but if we can improve on it just ask.
This awesome yet free game is the ultimate combination between addictive game play, lovely graphics and the obviously the most awesome character in a mobile game, even Iron Man feels ashamed of himself when compared to the Iron Avenger.
Features:
– infinite non repetitive stages (every time you play the level is different, you have to think fast)
– rhythm game play that keeps you entertained for hours
– multiple character skins
– upgrades and a special power, that keeps you out of trouble
– multiple stages with different scenery and new game play mechanics
– dynamic coin collect system
– awsome 3d mobile graphics (obviously)
Upcoming – multiple characters with different special powers
-even more complex stages
-achievment system
-optimization for older devices ( nobody gets left behind ! )
Story :
The story of our hero is not a love story or a sad story, maybe not even fit for a hero, he is nothing more than a simple soldier, who else but the military would have funding for such an expensive suit of armor, but the people….they needed a hero, not a soldier.
So, what did the people do, they turned a mere soldier in a suit, not even made of iron in an Iron Man, they called him Iron Avenger thinking he was some kind of man of steel, little did they know who hid in that suit and what was going on…….
Who is Iron Avenger is he a hero or a simple soldier, maybe you can find out…..
WHAT'S NEW
!!!! IF YOU UPDATE FROM PREVIOUS VERSION YOUR PROGRESS WILL BE DELETED!!!!!
update is necessary only if you encounter bugs.
minor bug fix