Private Photo Vault – Keepsafe APK 12.0.2 (Unlocked) Android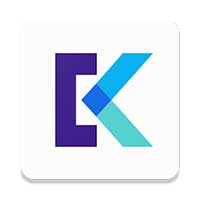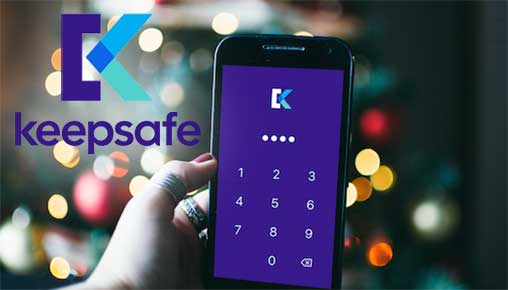 Download Keepsafe to join the millions of people who have entrusted over a billion pictures to Keepsafe: the most popular photo locker and album vault app.
Keepsafe secures personal photos and videos by locking them down with PIN protection, fingerprint authentication, and military-grade encryption. It's the best place for hiding personal pictures and videos. With Keepsafe, you can protect your privacy, secure your photos, and save phone space.
Use Keepsafe for:
– Preserving special memories
– Storing family photos
– Protecting copies of your driver's license, ID cards, and credit cards
– Organizing important documents
Just look through your phone's photo gallery and tap photos or videos to import into your Keepsafe photo vault. Once imported, you can delete your photos from your phone's public photo gallery and still view them in your Keepsafe photo vault.
Keepsafe Photo Locker Features:
• Everything behind a lock – Your photos are secured via a PIN, pattern or your fingerprint.
• Sync photos or videos – Your encrypted Private Cloud securely syncs your photos, albums and videos across all your devices.
• Back up photos or videos for easy recovery – Fear not if your phone is lost, stolen or damaged!
• Face-down auto lock – In a tight situation? Have Keepsafe lock itself when your device faces downward.
• Safe Send photo sharing – Share private photos with confidence: control how long the recipient sees your photo — photos disappear 20 seconds after they are received.
• Keepsafe also doesn't show up in your recently used apps list!
Install Keepsafe basic to get free secure Private Cloud storage and also receive a free test drive of Keepsafe premium!
Keepsafe Premium's Exclusive Features:
• Protect Privacy
• Album Lock: Assign individual PIN codes to access particular albums
• Break-In Alerts: Takes photos of intruders and tracks break-in attempts
• Secret Door: Disguises your Keepsafe as another app
• Fake Pin: Creates a decoy Keepsafe with a separate PIN code
Manage Photos
• Private Cloud: Stores up to 5,000 items in Keepsafe
• Space Saver: Compresses photos and saves originals to the Cloud
• Trash Recovery: Retrieves photos you've mistakenly deleted
Personalize Keepsafe
• Ad-Free: Keeps your photo-viewing experience distraction-free
• Custom Album Covers: Sets album thumbnails to a specific image
FAQs:
Q: Can I take my pictures out of Keepsafe?
A: Yes – you can easily export photos from Keepsafe with just a couple of taps.
Q: Where are my photos after I unhide them?
A: After unhiding them, your pictures will be in a photo album labeled "public."
Q: Is this like applying a lock on your photo album?
A: Not quite, Keepsafe encrypts everything and backs up your data to ensure only you can see it and retrieve it.
Q: I forgot my PIN or password
A: Open Keepsafe & long-press on the Keepsafe logo to reset your PIN.
Q: Does Keepsafe support .wmv video playback?
A: No, Keepsafe does not support .wmv videos.
Q: Why are there ads?
A: Keepsafe Premium is ad-free. We're able to offer Keepsafe Basic for free by support from ads.
For more questions or comments, email: [email protected]
Support:
http://support.getkeepsafe.com
Terms of Service: 
http://www.getkeepsafe.com/privacy.html#terms-of-service
Privacy Policy:
https://www.getkeepsafe.com/privacy.html#privacy-policy
WHAT'S NEW
This version of Photo Vault includes small fixes for:
– Private Cloud Sync resuming after being paused and re-enabled
– Crash at app open