Hexlock Premium App Lock & Photo Vault 2.0.136 Final Apk for Android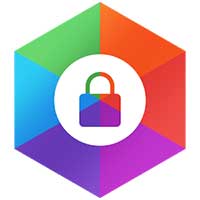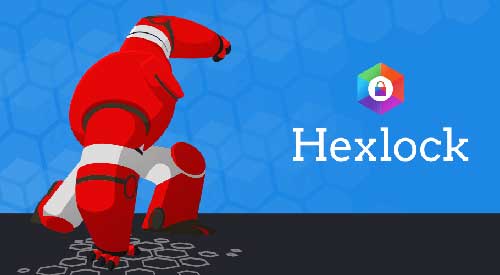 Hexlock is an app lock that will protect your privacy and secure your apps with up to six unique profiles to cover every situation. Set up a PIN password or a pattern lock and put your mind at ease whenever you share your mobile device. Protect your Gallery, SMS, Calls, Contacts, Gmail, Facebook, Whatsapp, Kik and more with this app protector. Keep your pictures safe with Hexlock's new Media Vault to hide photo and video files in a locked gallery vault only you can open. Hexlock is the best app locker for parental control and offers customized protection wherever you go.
What can Hexlock do :
✔ Lock Whatsapp, Emails and SMS. Keep your messaging safe!
✔ Secure Pictures and Videos in the Media Vault. Hide private files!
✔ Protect yourself from intruders. Lock your Games!
✔ Lock your Gallery and Photos. Keep your Privacy!
✔ Protect your Social Network apps. Secure your Kik and Facebook app!
✔ Lock your Systems. Control your own Wi-Fi, Settings, etc!
FAQ: https://liquidum.groovehq.com/knowledge_base/categories/hexlock
★ KEY FEATURES ★
LOCK YOUR APPS, NOT YOUR DEVICE
Share your phone worry-free. You can use this app locker only on the apps you choose.
AUTOMATICALLY LOCK APPS
Set Hexlock to activate app lock profiles automatically when you are connected to a known Wi-Fi network.
HIDE PICTURES WITH MEDIA VAULT
Lock private files in the gallery vault to keep photos and videos safe.
SET PARENTAL CONTROLS
Up your app security and prevent children from making in-app purchases or changing your personal settings when they play games on your device.
TAKE CONTROL OF YOUR PRIVACY
Lend your device to a colleague with the peace of mind that your personal apps like Whatsapp, Facebook, and Kik are secured with a password lock from Hexlock.
MAINTAIN CONFIDENTIALITY
Share your device with friends and be confident your work-related apps are secure.
WHAT'S NEW
Pushing bug fixes to make Hexlock more stable.
Enjoy Hexlock, the best security app.