Heroes of Loot MOD APK 3.2.4 (Full) Android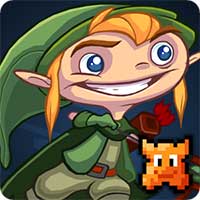 Free direct download last version Heroes of Loot from RexDl. From the guys behind Gunslugs and Meganoid comes a brand new adventure: Heroes of Loot is a dungeon-game like no other. Every time you play the dungeon will be different, every time you become better, the dungeon will also grow and become more dangerous.. this game will never end!
unless you die of course..
Features:
Unlimited amount of randomly generated dungeons
Random quests to reward you with extra loot, items, experience, and more
Four classes to choose from: Elf, Warrior, Wizard and Valkyrie
Secret area's
Special mysterious dungeon items
A large collection of loot and items to acquire and aid you in your quest
Always changing gameplay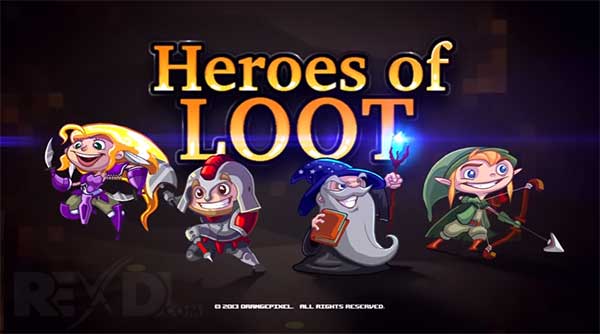 ** BUGS
if you run into problems or the game wont work on your device, instead of just rating 1 star, you could help us fix it by providing feedback!
Xperia PLAY Optimized
MOGA controller supported
Green Throttle controller supported (2 player coop mode available!)
NVidia Shield supported
+Google Play Game services
WHAT'S NEW
Rewrote the graphics engine, this should fix a host of problems with mostly Samsung devices and messed up screens.
This is now a 100% copy of the Steam version of the game, with all updates, fixes, and improvements.. enjoy!
fixed controller support AndroidTV
fixed the "upgrade" screen not being closable.