GiGa File Explorer – File Manager Premium 1.3.9 Apk for Android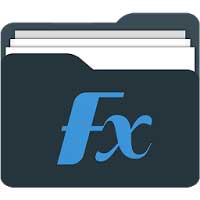 File Explorer is simple, smart, lightweight, fast and easy to use. Designed to be the most efficient app that helps you manage and organize your storages.
Full-featured File Management application
File Manager is a powerful application which provides all operations of file management such as create a new folder, copy and paste files or folders to anywhere. Move files or folders between folders. Delete files or entire a folder. Rename, Cut file, compress and extract archive files. It also provides precious information about files/folder such as file name, total size, date modified and so on.
Smart File Explorer
This app has many shortcuts that help you categorize files into categories such as Images Shortcut show you all photos in your phone. Video Shortcut includes all video clips. Documents Shortcut that allows you lists all document files (pdf, doc, epub, etc.). Audio Shortcut helps you find all audio and music files. Download, Archives and more.
Explore And Manage External Storage
This app helps you access and manage files from different types of storages like SD Card, USB OTG, External Storage, USB Storage, Flash Drive and so on.
File Transfer with other devices via Wifi
You don't need micro-USB cable to transfer files to your PC then plug another device into the cable to copy it into that. File Explorer provides an easy way that starts FTP server on your phone and other devices connect to same Wifi network can access it. Now you can copy files without cable.
Remote File Access
Manage files, access and download files from FTP servers easily like your local files.
Root File Explorer
If you are the root user, this app has set of file management tools for root users, provides access to entire file system and manage all directories. The device needs to be rooted to use Root Explorer feature.
Full-featured App Manager
Backup favorite apps as Apks in second then you can reinstall them.
Quickly and easily to un-install multiple unused applications to free up phone storage space.
Memory and RAM Cleaner
Ram cleaner and kill tasks with a single click, free up RAM and speed up booster your device.
Storage Analyzer
File Explorer integrated a powerful Storage Analyzer engine to visualize the structure of storage. It creates a file map help you can see files and folder relations and how big is it, rely on that to clean up and manage storage.
SUPPORT:
Email: [email protected]