Gaia GPS Topo Maps and Trails 6.2.2 Apk Android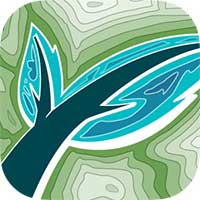 Gaia GPS Topo Maps and Trails 6.2.2
Apk Android
"Gaia GPS can get you where you want to go, no matter where you are."
FOXNews, TappedIn – http://bit.ly/iCqKVp
"You can save your tracks, save your maps, save your gpx's, etc. It's pretty freaking cool."
BackPackingLight.com – http://bit.ly/mebcqn
►► About Gaia (guy-yuh)
Painstakingly crafted since 2009, Gaia GPS offers the full functionality of a handheld, backcountry GPS unit, with the best outdoor maps on the Market. You can always get in touch with us [email protected]
Gaia comes from Greek mythology – she is the Goddess of the Earth, or Mother Nature.
►► Maps
• preview all maps online at www.gaiagps.com/maps
• download worldwide topo, road, and aerial maps
• includes the best government topo maps for the US and Canada (USGS, USFS, NRCan)
• unlimited downloads for offline use – no extra charges
►► GaiaCloud
• use Gaia everywhere – any Android or iOS device, and online at cloud.gaiagps.com
• sync your tracks, photos, maps, and waypoints to all of your devices
• share links to import tracks and photos, via email, Facebook, Twitter, SMS, and more
• keep your data backed up and synced to other devices, effortlessly
►► Map Tools
• record tracks, waypoints, and take geo-tagged photos
• display NEXRAD radar, track data, and TrailBehind waypoints on the map
• search for nearby waypoints and reports about places.
• import and export GPX/KML files, by file browser, DropBox, and email.
• customize all aspects of Gaia, including units, coordinates types, color and sound, and more.
►► GaiaPro
Subscribe to GaiaPro to get premium maps and features. A GaiaPro subscription costs $39.99/year or $3.99/month.
• download multi-layered maps – mix and set opacity for a many layers at once
• use MapBox cloudless aerial and street maps, the best and most up-to-date OpenStreetMap available
• sync high-resolution photos to GaiaCloud
WARNING, Gaia GPS is not compatible with these 3 devices:
* Droid Razr Maxx
* HTC Wildfire
* Asus Transformer
WHAT'S NEW
If you have a moment to leave us a review on Google Play, we really appreciate your support!
6.2.2
* Fixed Facebook login errors that could happen with certain login/out sequences
* Fixed internal errors reported on certain devices
6.2.1
* Fixed blank screen when rotating detail view of a track, waypoint, folder or other map item
* Fixed internal errors reported on certain devices