Football Chairman Pro 1.5.2 (Full Paid) Apk for Android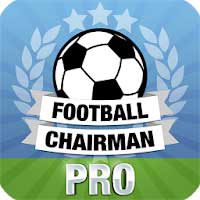 Offline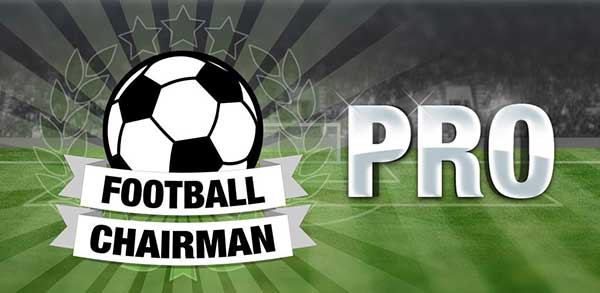 Build your own football empire!
Create a football club from scratch, starting as a tiny non-league team, and see if you can make it through seven divisions to the very top.
See your players win play-offs, cup competitions and eventually conquer Europe!
Hire and fire managers, develop your stadium, negotiate transfers, contracts and sponsorship deals… while keeping the fans and the bank manager happy.
Over one million users have downloaded the Football Chairman games since launch, and they have won multiple app store awards, including the Apple Editor's "Best of 2016", "Best of 2014" and "Best of 2013", as well as Google Play's "Best of 2015".
Football Chairman Pro is the latest and most in-depth version of the game, which has now been updated for the 2017/18 season!
The Pro app retains the fast-paced, addictive gameplay that made the earlier versions so popular, while adding a whole host of new features, including:
– Take over other clubs: become the chairman of your favourite team
– All domestic and European cup competitions
– Load datapacks featuring teams from all over the world
– Or use the free online data editor to create your own!
– No time limits or adverts, and all in-app purchases are 100% optional
– Manage merchandise sales, pitch condition and backroom staff
– Sign superstar players and boost your club's worldwide reputation
– Pick your club's local 'derby' rivals
– Full youth squad; watch your young players develop
– Players have personalities, playing styles, and happiness and fitness
– Managers use different formations and playing styles
– Offer win bonuses, promotion bonuses, and fine players for indiscipline
– New challenge scenarios to test your skills
– 50 achievements to aim for, including 15 brand new ones
– New club records to beat
– Improved 3D stadium graphics
– Pre-season friendlies
– Redesigned interface
– Plus thousands of tiny improvements to the gameplay.
Good luck… you'll need it!
* Want to try a free version of the game before downloading this one? Search the app store for 'Football Chairman'.
WHAT'S NEW
* Please note, if you're in the middle of a game, we'd advise saving your game to our servers before installing any update. Click the "wrench" icon at the top right and enter your email and password.
– You can now boost your club's finances free of charge by watching rewarded videos. Visit the Money > Investments screen.
– Latest English datapack.
– Technical updates to ensure the app works on the latest devices and operating systems.
– Improvements to splash screens and app icons.