Flick Kick Football Legends 1.9.85 Apk + Mod for Android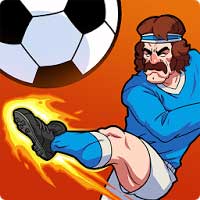 Money
Offline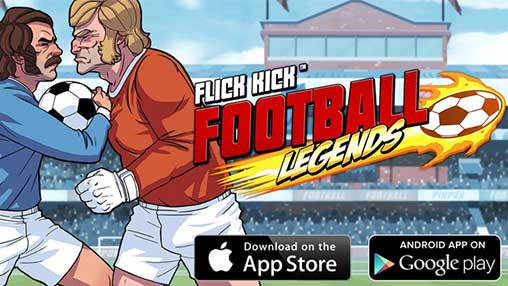 Kick it old school with the latest game in the Flick Kick series; Tackle, Pass, Shoot and More! Defeat Rivals! Win the League! Become a Legend!
Flick Kick Football Legends brings Flick Kick to all new heights with more diverse onfield gameplay, team building and management, and a multi-level league structure. Packaged in a vibrant comic inspired style filled with lively characters, quirky scenarios and rich animation, you will guide your team towards a highly sought after championship win to achieve legendary status.
All new game-changing features mean more content, more competition, and more flick-kicking action! Take on the world in the International Cup, break records in the Infinity Cup, hone your skills in Practice Mode, train your players and compete with your friends. Be a champion, become a legend.
The game features: 
• Stunning comic inspired presentation
• Pass, tackle, intercept, save, shoot to score, penalties, sudden death and much more
• Discover and collect new international players to build a championship team
• Level up your players to unlock crazy new skills, and link skills for extra boosts
• Use your Captain to guide your team through thick and thin to the glory years
• Invite your friends to compete on the leaderboards
• Refined drag and drop interface to help you manage your team
• Train your players to increase their XP
WHAT'S NEW
Bug fixes and performance improvements