Fleksy + GIF Keyboard 10.2.2 Apk (Full Unlocked) for Android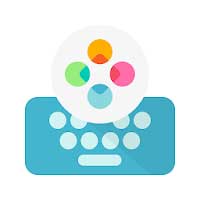 Full – Unlocked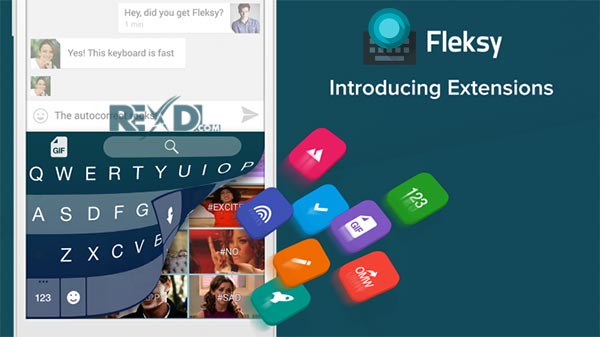 Fleksy is the most fun, customizable way to type, and officially the fastest keyboard in the world. Fleksy is the only keyboard that allows you to find and send GIFs, and customize your keyboard withpowerful Extensions and beautiful themes.
Use Fleksy Extensions like: GIFs, Android Launcher, Editor, Number Row, Keyboard Shortcuts, Invisible Keyboard, and Rainbow Key Pops
"This is much better than your standard input methods and predictive text engines." – TechCrunch
POWERFUL EXTENSIONS FOR CUSTOM FUNCTIONALITY
Use Fleksy Extensions to customize your keyboard with incredibly powerful features. Have more fun with the ONLY Keyboard with GIF support. Navigate apps right from your keyboard with Launcher. Copy/paste, control your cursor, and more with Editor. Or, customize Fleksy with an easy-access Number Row, quick Keyboard Shortcuts, or a fun Rainbow Pop effect when you type. Fleksy gives you 3 slots FREE, so you can mix, match, and try all 7!
THE FASTEST, MOST ACCURATE KEYBOARD
Fleksy keyboard uses next-generation autocorrect so accurate you can type without even looking, and type with record-setting speed using intuitive gestures! Type faster and save more time for the things you love.
BEAUTIFUL DESIGN. 40+ COLORFUL THEMES. 3 CUSTOMIZABLE SIZES.
Show your style on Fleksy's beautiful keyboard with over 40 colorful themes, including favorites like Frozen, The Hunger Games, and more.
TYPING THAT'S ACTUALLY FUN!
Express yourself with GIFs, Stickers, over 800 Emoji, 40+ themes, and Rainbow Key Pops. Then, earn fun Badges and rewards for using Fleksy! Who said typing had to be boring?
WHY ARE WE BETTER THAN OTHER KEYBOARDS?
The only keyboard with custom Extensions. No keyboard is more customizable.
The only keyboard that holds a world record for typing speed. No keyboard is faster.
The only keyboard that lets you find and send GIFs. No keyboard is more fun.
The most beautiful design, custom themes, and sizes. No keyboard is more beautiful.
MULTILINGUAL TYPING
Seamlessly switch between languages while typing. Fleksy supports over 42 languages including:
English
Italian
Indonesian
Portuguese (Brazilian)
Russian
Spanish
…and many more!!
Vote for your language at http://languages.fleksy.com
Languages with the most votes will be released faster!
LAYOUT SUPPORT
QWERTY, AZERTY, QWERTZ, even DVORAK or Colemak
PRIVACY
Fleksy does not collect any personal data without your explicit permission. We take privacy very seriously.
The warning message that says Fleksy may be able to collect "all the text you type, including personal data like passwords and credit card numbers" is part of the Android operating system that appears when any third party keyboard is enabled.
Happy Typing!
NOTICE ABOUT IN-APP PURCHASE
Fleksy includes optional in-app purchases for premium content.
Join Fleksy Beta – Join our Beta to get new languages and features first: http://beta.fleksy.com
Technical Support – Go to http://feedback.fleksy.com for technical support.
Press – If you are a member of the press, write to us at [email protected].
WHAT'S NEW:
🎨 Discover our newly re-designed app! Open the Fleksy App to find:
– New Top Menu re-design
– New Themes Gallery section for faster browsing, selecting & purchasing of Theme packs
– New "My space" section where you can find all your themes
– Refreshed side Menu & Extensions 🍉
– App Dark Mode 🌃
In case you missed, Fleksy also includes:
– NEW fonts
– NEW typing sounds
– NEW languages: Persian, Urdu, Pashto
– Improved autocorrection across all languages, tap on Languages inside Settings