EssentialPIM Pro 4.5.3 Apk for Android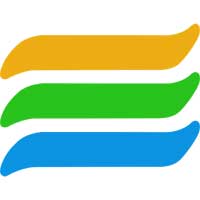 This is an Android version of highly popular on Windows platform personal information manager – EssentialPIM. It allows you to manage Calendars, Tasks, Notes, Contacts and Passwords. All in one package!
– Synchronize all your data
Syncs with Windows version of EssentialPIM (Free and Pro). Synchronization with Google Calendar, Google Tasks, Google Drive (for notes and passwords) and Google Contacts is also available.
– Powerful calendar views
Colorful, easy-to-read day, week, month, year and agenda views.
– Hierarchical tasks structure
Flexible structure that organizes tasks into multiple trees, with sub trees and leafs.
– Tree-like multilevel notes structure
Multiple views allow quick notes preview, management and location of data.
– Conveniently organized contacts
Wide selection of fields and unlimited number of contact groups.
– Secure passwords list
Self-locking mechanism offers safe and convenient way to store all your passwords and other sensitive data.
– Beautiful and functional widgets (some available through in-app purchase)
Make use of Calendar (agenda and month views), Tasks and quick add new EPIM items widgets. Place shortcuts for EPIM modules on the home screen for quicker access.
– Password protect the whole app
Keep your personal information safe and secure, lock it down with a password. Data is encrypted with a random 256-bit AES key.
– Data backup and restore.
Backup all or selected EssentialPIM data to your device or to any online service. Restore the backup data with ease onto the existing or any other Android device.
– Intuitive user interface
Offers fast and responsive user interface. Dark and light themes included.
– Translated in 26 languages
Thanks to our volunteers, EPIM is now available in English, Arabic, Belorussian, Chinese (Simplified and Traditional), Croatian, Czech, Dutch, French, German, Hebrew, Hungarian, Indonesian, Italian, Korean, Polish, Portuguese, Romanian, Russian, Serbian, Spanish, Turkish, Ukrainian and Vietnamese languages.
Key features:
Includes Calendar (day, week, month, year and agenda views), Tasks (hierarchical structure), Notes (tree-like multilevel structure), Contacts (groups and unlimited custom fields) and Passwords (secure, self-locking mechanism) modules
Fast and responsive user interface with dark and light themes
Customizable widgets (calendar month and agenda views, tasks, quick add new items, modules shortcuts)
Flawless synchronization with Win EPIM works over Wi-Fi, cellular networks (3G, LTE), Bluetooth or USB cable
Automatic synchronization of all your data with Google services: Calendar, Tasks, Drive (for Notes and Passwords) and Contacts
Data backup/restore option
Available in 26 languages
Ads free

EssentialPIM Pro (paid version) exclusive features:
– Beautiful Calendar (agenda and month views) and Tasks widgets
– Ability to show tasks in calendar
– Password protect the whole app

Support and feedback:
If you are looking for help or have any questions or ideas, please contact us by tapping on the Send feedback link in Settings->About or using the following email address: [email protected].

About translation:
Seeing EssentialPIM not being fully translated into your language? We would like to invite you to take part in the translation process. It's easy and fun. And if you aren't ready to do translation just yet, you can still review the existing one for mistakes. Please contact us at and[email protected] and we will reply back with an invite.
As a token of appreciation, all active contributors get free EssentialPIM Pro Android and Windows version licenses.

Permissions:
– Your personal information: used only if you set up synchronization with Windows version of EssentialPIM
– Your accounts: will only be used if you set up synchronization with Google services
– Phone calls: determines whether the app is able to send/receive synchronization data to/from Windows version of EssentialPIM
WHAT'S NEW
– Fixed rare issue with single day events showing till the end of the week on the Month view in calendar
– Removal of tasks shown in calendar from Android EPIM will now be reflected in Google Calendar upon sync
– Improved synchronization of categories with Google Calendar and Google Tasks
– Couple of other minor fixes