Empires of Sand TD 3.53 Apk Mod for Android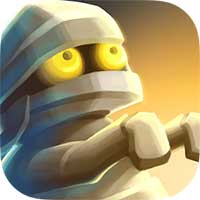 Empires of Sand TD 3.53 
Apk Mod for Android
Online Game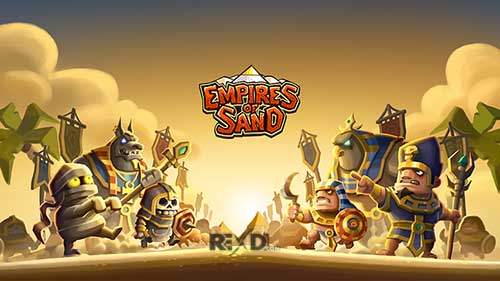 Free direct download last version Empires of Sand TD Apk Android from Rexdl. Become a pharaoh and fight against the evil god Seth to retake control of Egypt.
Empires of Sand represents a step ahead in the strategy game genre, combining tower defense and management.
Defend your base against enemy attack while you send your troops out to finish off your opponents.
During your adventure you also have to defend and manage your main city. Construct new towers, gain the favor of Osiris, research upgrades for your troops and use them in battle to get your empire back.
FOUR GAME MODES:
■ Empire management: manage your resources to expand your city and develop your army.
■ Player vs Player (PvP): play against other pharaohs in real time to become the greatest pharaoh in Egypt.
■ Campaign: challenge Seth's troops to retake Egypt in amazing tower defense levels.
■ City defense: construct and manage your city's defenses to protect it from pharaohs trying to steal your resources.
KEY FEATURES:
★ Play online in real time against other players.
★ Send your troops to fight your rivals while you defend your base.
★ Discover a new tower defense gameplay
★ Explore all four game modes.
★ Connect with your friends and play with them in real time.
★ Chat with other pharaohs from your country.
★ High resolution graphics.
★ Use Google Play Games to play on various Android devices.
★ Optimized for tablets and Android cell phones.
PRESS QUOTES:
– "The tower defense part is done excellently and the campaign that you can play is really great."
apppicker.com
– "Empires of Sand is a fun take on the tower defense app game"
gameru.com
– "The colorful graphics and interesting additions to the genre make it well worth a try."
e-rapidgames.com
– "All of this adventure and excitement is accompanied by high-resolution graphics which carefully straddle the line between realism and 'cartoonish' design"
indiegamemag.com
Empires of Sand is available in English, French, Italian, German, Spanish, Portuguese, and Russian
WHAT'S NEW
Fixed a bug that made epic battles unavailable to some players
Continue the battle in the NEW LEVELS
Discover the AVATARS for your pharaoh, with unique features
Minor bug fixes and system optimizations