Empire: Age of Knights 2.7.8979 (Full) Apk for Android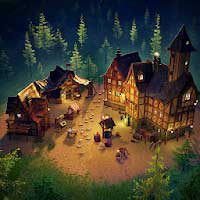 Online
Empire: Age of Knights is a fantasy MMO strategy game where you can be the lord of your very own medieval city and join alliance battles to conquer other kingdoms.
Dark and magical times await you, your highness! Forge your champion, build your army, expand your civilization, and uncover the hidden secrets of the exploration map to find valuable treasures. Destroy enemy castles full of mighty orcs and dragons, and use strategy to conquer other kingdoms and expand your city into a glorious kingdom.
🏛️ BUILD YOUR MEDIEVAL EMPIRE
Build & customize your very own medieval castle in an age of empires.
Put your economic skills to the test in this fantasy MMO strategy game that combines strategic empire building & resource management.
Collect, produce, and trade resources to build up your castle and expand it into a mighty fortress with tower defense structures!
⚔️JOIN ALLIANCE BATTLES
Orcs have arrived to tear down your fort walls! Build a unique tower defense strategy to neutralize the enemy threat to your empire and defend your civilization.
Join an alliance and get help from other guilds in this non-stop fantasy war strategy game.
Chat with friends to design a unique strategy for conquest in a vast community.
💰PROFIT FROM TRADE
Loot, trade, and profit! Expand your power by trading and negotiating and conquer sector after sector. Forge your empire with the gold – coin by coin.
Distribute your wealth – or keep it. In this competitive war strategy game, it's all up to you.
🛡️CHOOSE YOUR CHAMPION
Choose a champion to lead your army into battle: a mighty gladiator, dwarf warrior or a powerful elf wizard are yours to command.
Use your champion's hero abilities to ensure a conquest over your enemies.
Clash & defeat enemy civilizations to claim the throne.
🗺️DISCOVER THE EXPLORATION MAP & CONQUER KINGDOMS
Discover new territories on the exploration map & unearth ancient legends.
Build a powerful army to conquer the most valuable territories & fight off the Orc invaders in PvE.
Clash against other players and loot their resources in PvP.
Gain honor with conquests over other units on the world map or in the kingdom wars events.
In an age of empires, prove your diplomatic skills, refine your tower defense tactics, trade with merchants from other kingdoms, and help your castle rise to prosperity.
Facebook: https://www.facebook.com/EmpireAgeofKnights
Privacy Policy, Terms Conditions & Imprint: https://www.goodgamestudios.com/terms_en/
*This app is completely free to play, requires an internet connection & offers optional in-app purchases
WHAT'S NEW
Your Highness,
Get your daily login bonus!
FEATURES:
– New Login Bonus – Claim your daily login bonus. You can collect a total of 90 exciting rewards.