Drifty Runaway MOD APK 1.0.9 (Unlocked) Android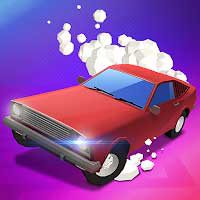 Current Version: 1.0.9

File size: 120 MB | 102 MB

Memorize:

www.ReXdl.com
Offline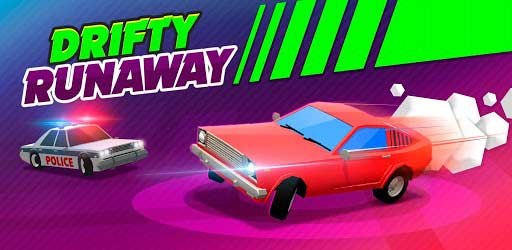 Step on the gas, you're wanted dead or alive! The police are chasing you, how long can you stay in the race? Find out in this epic drift chasing racing game!
BEWARE: It might look easy, but trust us, IS NOT! Are you sure you're ready?
Escape from the police in this fast-paced racing game that will test your senses and challenge yourself and your friends to see who's the best! Who can stay the longest without being caught!?
PICK YOUR RACING CAR Choose from a great (and growing) collection of amazing, legendary, and famous cars, each with unique features that will improve your racing mode. Look at the engine, health, speed, and damage, find which one fits you the best! Increase your car collection making your garage so unique that all your friends will admire your swag.
DISCOVER THE POWER-UPS!
Use power-ups to escape the chase, cause more damage and stay the longest in the chase without being caught. Unlock different and colorful scenarios each with increasing difficulty for drifting endlessly and test your piloting skills!
The Power-ups:
– Bomb: let's just say that when it explodes, nothing around it will stay standing 😉
– Drone Attack: Get a mechanical friend flying on top of you taking those behind you one by one
– Magnet: Attract the coins, gems, and power-ups to you while you're racing!
– Nitro: Get real fast, super quick! You'll be ahead of the chase
– Slow-mo: Turn the slow-motion on and drift easily while the world around you moves super slow.
– Shield: Protect yourself from those chasing you.
UNLOCK THE RUNAWAY BONUS!
The car chase can also be rewarding! Collect all the letters of RUNAWAY and unlock the runaway bonus mode with invincibility and all the coins you can collect!
TRIPLICATE YOUR EARNINGS
Want to get more coins and gems? Triplicate your earnings by watching a short video!
CLAIM YOUR DAILY REWARDS
Come back every day to claim your free coins and gems to get more cars, trails, and hats.
UNLOCK NEW CHASING SCENARIOS
– Camp Area
– Slide Hills
– Cube Pulse
– Green Wood
– Lost Chapel
– Red Garden
– Retroboy
COMPETE WITH THE WORLD
The longer you play, the longer you stay in the chase the higher you will be in the leaderboard. Compete with your friends and the world on who's the best!
FEATURES:
Offline Play – Play offline whenever & wherever!
Cars: Unlock cars and choose the best for you
Decorations: +39 collectible trails and +17 hats to decorate your car
Power-ups: Nitro, Magneto, Bomb, Drone attack, etc. will keep you ahead of the race
Bonus: Get the Runaway Bonus to become invincible for a period of time
Scenarios: Incredibly challenging scenarios each with an increasing level of difficulty
Achievements & Leaderboards: Compete to be the first in the leaderboards and unlock all the achievements
Fun: Fast and fun mechanics Break all the chasing records full speed!
Drifty Runaway has been Featured on MyAppFree ( https://app.myappfree.com/). Get MyAppFree to discover more offers and sales!
Team King Monkey: 2 crazy monkeys Team King Monkey, group of 2 fun-loving monkeys, if you want to know us better (or give us a gift, or invite us for a beer…)