Dream Hospital MOD APK 2.2.37 (Unlimited Money) Android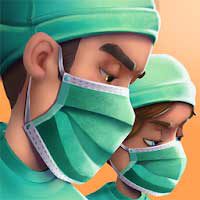 Online
Get on the board of the city multispecialty hospital and medical center and become a hospital tycoon! We want to welcome the new health care manager of this hospital simulator: YOU! Plan, manage and coordinate our hospital staff and turn yourself into a professional manager and the star doctor of this clinic!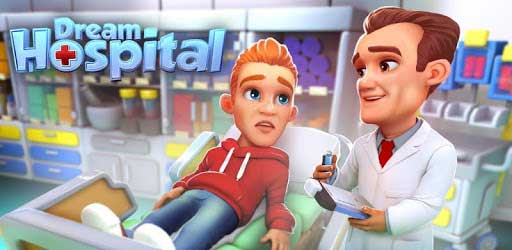 Our hospital doors are always open. No matter the time, the emergency room of any health care clinic needs to be prepared for anything – this is a real hospital simulation game! Become the best manager by hiring the best medical staff and by managing the finances of the health care departments. Provide life-saving care, invest in complex medical equipment, produce cures and manage business issues and health compliances to assure the quality of your hospital service. This is a real medical management simulation – your decisions will affect the entire health care system!
Construct real treatment, diagnostic and emergency rooms
Research for medicine, new medication treatments and operation technologies
Decorate your hospital, choose from various furniture, accessories and paints and make your clinic beautiful
Produce various cures and medicine to treat diseases and injuries as in the best doctor and health games
Earn good reputation by planning your strategy and healing your ill patients with the best staff and medical equipment
Heal every illness and injury at the surgery operation room or deploy other treatments
Compete with other city hospitals, participate in the multiplayer events and win great prizes by being the best clinic
Send out your ambulance fleet to cure and heal more people. You can even use a helicopter for VIP patients!
BECOME THE BEST HOSPITAL MANAGER IN THE BEST FREE HOSPITAL SIMULATION GAME
Build medical care rooms. Hire medical staff, carefully select which doctors and nurses will work in your hospital so you can provide ill patients with best treatment and medicine. Manage handymen to take care of your hospital and keep the facility clean. Make tough decisions, choose treatment options, produce cures.
MANAGEMENT GAME WITH HOSPITAL THEME
Design your health center with strategy to make it bigger and make it the best hospital ever! Put yourself in a position of a real manager. Think like you are not playing doctor games but running a real hospital staff and management problems. Hire the best medical staff, produce meds and get best medical equipment to effectively cure patients in pain. Treat patients from bacterial and virus infections, heal injuries, strong fever or even research new heart medication. Customize your hospital with different paints, furniture and decorations!
CURE, CARE AND KEEP YOUR PATIENTS HAPPY
Build advanced medical tools, xray equipment and emergency rooms in your health center to provide sick people with a complete medical health care facility. Choose the best medical staff – only the best doctors and nurses work in your clinic. Provide your patients with max comfort and perfect service.
Send out your ambulance for emergencies, bring special patients to your hospital. Run the diagnostic tests, let the specialist doctor perform complex operation and nurse heal the patient's disease with pills and medicine. Caring and healing is what matters the most!
This business simulation management game with hospital theme lets you compete with other players in your city. Become the best in this hospital building simulation! Plan your strategy and earn the highest reputation as a manager by building the most efficient, beautiful and pleasant health center in the city!
Dream Hospital is free to play, though some in-game items can be purchased for real money.
Like our hospital simulator game on Facebook: https://www.facebook.com/dreamhospitalgame/
If you have any question regarding the game, please contact us: [email protected]
This game requires connection to the Internet in order to work properly.
WHAT'S NEW