Double Account & Multiple Accounts – clone app 3.0.0 Apk Android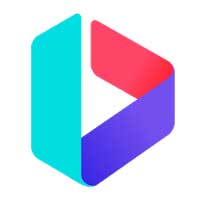 DOUBLEit Multiple is a master of managing multiple account .
It solves the annoyance of frequent account switching. All you need is cloning an app in DOUBLEit and start using parallel accounts .
DOUBLEit is designed for users who log in more than Two Accounts in one phone , while data of your main account and second account are in parallel account and separate storage.
★ Double Game Experience :
You can open two game accounts for Google Play and get experience for both accounts at the same time! We now support 99% of top games!
★ Double Account & Multiple Accounts App :
Log in to Multiple Accounts 2 Accounts of social networking apps or game apps at the same time on one device & Two face .
★ Parallel Accounts multi account :
Run Two Accounts on one phone simultaneously and switch between them fast with one-tap to effective manage different account , parallel account multi account .
For any problems, please feel free to contact us : [email protected]
We look forward to hearing from you!