Detox Procrastination Blocker 1.1 Unlocked Apk for Android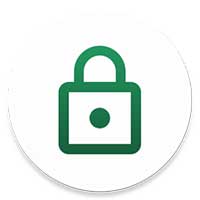 Detox – Procrastination Blocker
Break free from procrastination and distractions with a digital detox!
Like any normal human being you've probably grappled at some point with a mixture of procrastination/smartphone addiction. With smartphones making a huge impact on society in the last few years things have changed for better AND worse. Access to anything is at your fingertips, but this makes it hard to concentrate sometimes. That's why I developed this app to help curb procrastination and distractions, it's a timer lock designed to stop you from messing around on your phone needlessly. It can even be used as a way to give yourself a digital detox.
Once you turn on the lock in the app, you won't be able to use your phone for a period of time – which you can select. Plus, the timer keeps going even if you reboot your phone, there's no way out – No more excuses!
It's really easy to start a digital detox, just:
1. Launch the app.
2. Set a time to lock your screen for.
3. Hit the lock icon and confirm.
4. Study away, without procrastination and distractions.
Main Features
1. An easy to use interface without unnecessary features.
2. The timer stops you from using other apps and getting distracted(you can set up to 11 hours for free).
3. You can view your timer use history on the History Screen.
4. You can also see a calculation of the total time you've used the timer in the History Screen for a motivation boost.
IMPORTANT NOTE FOR HUAWEI/XIAOMI USERS
Huawei and Xiaomi devices have task killer services that interfere with this app. To ensure it works properly you need to add this app to the allowed apps in security settings.
Huawei: Phone Manager App > Protected Apps > Add App Locker to the list.
Xiaomi: Services > Security > Permissions > Autostart, find App Locker and enable autostart.
If you have any suggestions for this app or find a bug feel free to write it in the review section or email it to [email protected].
WHAT'S NEW
– New Tutorial screen
– Force close bug fix