Cyrus Bean Jump 1.9 Apk + Mod (Coins) for Android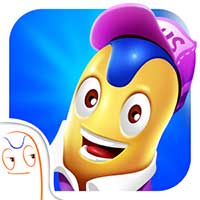 Offline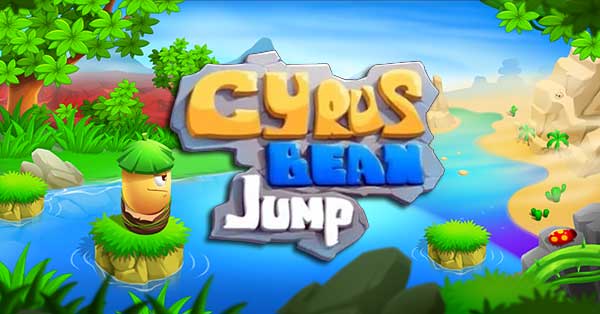 Classic. Simple. Addictive. Enjoyable. Social. Challenge. Nice graphic. Kids love it, also for you.
Cyrus Bean is a funny and smart bean who lives in peace at a small town.
One day, an eagle picks up and takes him go away
…then throws him down a cold and dangerous swamp
He is hungry and tired. Help him to go home! Help him to go across jungles, deserts, volcanoes. Help him to have a safety and interesting adventure. Please!
On inspiration from Kaeru Frog Jump game – the game with the Frog Prince who want to jump on the lotus leaves. So, Cyrus Bean Jump is a funny and challenced game.
How to play:
Your task is help Cyrus Bean to pass level by level. Each level is a problem/ a puzzle on a lake. The rule is simple: You have to help/ take Cyrus Bean to jump to all footholds on the lake with the rules:
– Cyrus Bean could just jump ahead, jump right, jump left.
– Cyrus Bean could not jump backward and jump cross.
– Cyrus Bean will win and pass when he finish to jump all footholds on the map. This means all foothold must disappear from the lake.
And, it is not just simple and easy like that. There are many interesting things in the game. Let's discover. They will challenge you.
The game have many chapters with many levels/ lakes: jungles, deserts, volcanoes…for this version. It will be expanded and updated for many chapter more with many new challenges and new zone/ land.
Features:
Socialize your playing. Invite Friend. Request manas from friends.
Many booster, many items: hammer, undo, foothold (lotus leaf), hint
3 chapters and 99 levels! More world and levels is coming soon.
Bouncy, Jumping, Collecting, Test your intelligence!
Many type of foothold: normal, redirect, timer, 2-layer
Get coins, manas. Be a daily player to get more coins and manas.
And many, many more!
So, download the game and fight them. Let's go.
Google play:
https://play.google.com/store/apps/details?id=com.smutiongame.cyrusbeanjump
App store:
https://itunes.apple.com/us/app/id1055666807
Facebook:
https://facebook.com/xbeangame
https://facebook.com/xbeangame.vn
https://facebook.com/cyrusbeanjump
Youtube:
https://www.youtube.com/channel/UCEk5POcJvD7a59trXB1Cohg
Goople Plus:
https://plus.google.com/b/104352417005121053163/104352417005121053163/posts
Suport Email:
[email protected]