Cool Battery Saver Ad-Free 1.4.6 Apk for Android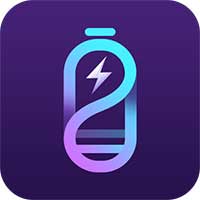 Product Highlights:
★【Junk Clean】
√Rely on a powerful analysis engine, found the phone hidden junk files;
√Depth clean up junk files;
Release more mobile storage space, to ensure the rapid operation of mobile phones.
★【prevent autostart apps】
√Detection boot automatically start the application;
√Can be set up white list custom management, save more power.
Cool Battery Saver is a global Android software collection that including safe battery charge, smart clean,battery maintenance and electricity management to save phone's power. It can be used for comprehensive diagnosis, power consumption forecast, one touch optimize power consumption problem, prevent autostart apps,Multiple power saving modes,system memory cleanup, and mobile phone hardware optimization, health science charging and intelligent monitoring charge behavior,prolong the service life of your battery. It can improve your battery extra 50% usage life as well.
Product Features:
☆【Power consumption detection】
Scientific professional comprehensive power consumption testing, found that power problems, the remaining battery power and the remaining battery time available for accurate prediction, battery parameters at a glance.
☆【One-click optimization】
Click " One-click optimization ", you can optimize the power consumption applications, clean up system memory, optimize the phone hardware, to the battery to do professional maintenance;
☆【Junk Clean】
Rely on a powerful analysis engine, a comprehensive clean-up mobile phone internal: system garbage, application of garbage, useless installation package, uninstall residual files, advertising files and other junk files, the rapid release of mobile storage space to ensure fast mobile phone operation.
☆【prevent autostart apps】
Detection of boot automatically start the application, you can set the white list custom management;
☆【Power consumption ranking】
The power consumption of mobile applications based on power consumption from high to low ranking, the user can turn off their own power applications, to achieve fast power;
☆【Power saving mode】
Intelligent mode, long standby, sleep mode, custom mode, according to demand to select a different power saving mode;
☆【Health charge】
Using scientific and safe three-stage charging mode, fast charge, full charge, trickle charge, monitor charging behavior, found that high temperature, unstable, slow charging will give reminder and advice, effectively extend the battery life;
☆【Charge screen saver】
Individuality elegant charging screen saver, intelligent identification of charging equipment, make charging easy and fun;
☆【Exquisite application interface】
Simple and beautiful UI design, beautiful animation, smooth operation experience, so amazing
If you like ours software application, please give us an evaluation, thank you for choosing our product.
If you have any questions about our application,please contact us via email or google, and view our websites: https://plus.google.com/u/0/communities/115164057411604085230
WHAT'S NEW
Fixed bug & Polish UI