Clash Base Pedia (with links) Pro 3.2 [Full / AdFree] Apk Android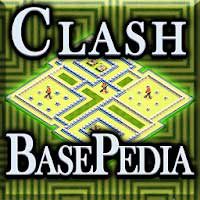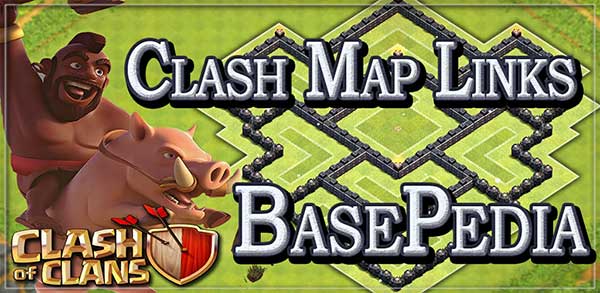 – Do you want to copy new base/map layouts links for Clash of Clans (CoC)?
– Do you need to manage many base layouts and have them tested and rated by other clash players?
Clash BasePedia is all you need!!! This is the largest base sharing online community for CoC map layout links!
Search in more then 7500 new maps, base layout links, updated every day!
Clash Base Pedia is 100% safe and it uses the official API provided by Clash Of Clans game(Supercell) to copy paste the base layouts directly in game.
Just click 'download link' and it automatically opens and copies the base layout directly in Clash Of Clans – CoC game! No need to build or design the base yourself or use any other base builder tool!
Save an unlimited number of clash base maps (layouts) in the cloud and have your builder skills tested and rated by other.
You can search map/base layouts links with images and filter on
⋆ main Townhall levels ( TH12 – TH5 ) and builder bases
⋆ base designs tags like : War base, Farm base, Hybrid base, Island base, Trophy base, CWL , Legend League base, Ring base, Fun base
⋆ or defense function tags like : Anti Queen-walk, Anti 2 stars, Anti 3 stars, Anti E-Drag, Anti bat, Anti air, Anti ground, Anti Peka smash
Features:
⋆ download the base layout link and copy the layout directly in clash of clans (coc) game
⋆ search in more then 7500 coc base layouts in the largest online link collection of cocbases
⋆ rate other coc maps layouts uploaded by members
⋆ bookmark your favorite base/map layouts to save them separately for easier access
⋆ comment and discuss with other players on any map layout
⋆ upload and manage your base layouts in the cloud and have it saved there for future use
⋆ share any base with other clashers on social media
Disclaimer: Clash BasePedia is not affiliated, endorsed, sponsored or specifically approved by Supercell. The use of Supercell's trademarks and other intellectual property is subject to the Supercell Fan Kit Agreement.(www.supercell.com/fan-content-policy)
WHAT'S NEW
⋆ New TH13 !
⋆ Comment section improvements: allow comment reply and improve layout and display
⋆ Add 'Last month Top 20 members' page
⋆ Notifications : Add push notifications, Switch comment notifications On/Off for a base, improved notification system
⋆ New sorting option : Second Chance – finds bases which may be been overlooked